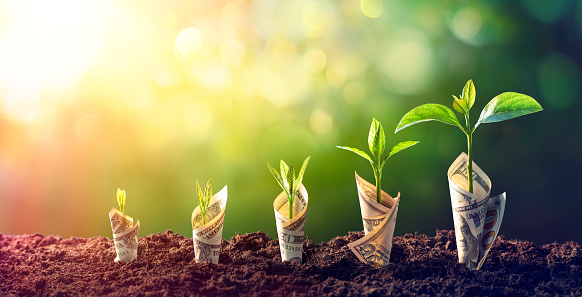 Start-ups and entrepreneurial ventures in India require human resources and funding to launch their products and services into the markets. 
After the pandemic, India witnessed a large wave of entrepreneurship. From a service mindset, people have switched to an entrepreneurial mindset. Within March 2022, more than ninety start-ups in India gained the status of unicorns.
Yes, the young adults of India have the dream of starting their own business and venture. They are passionate, curious, and innovative to solve the public's problems. With Shark Tank India, many people are now interested to have their start-ups and develop ways to strengthen their business models to gain adequate funding. 
Well, start-ups and entrepreneurs often get stuck to deciding what type of funding is available in the market to make their business grow. Often for funding, start-ups take the conventional route of taking loans or borrowing from the market. This is a difficult road for early entrepreneurs.
In this article, we help entrepreneurs to understand the different funding options for their start-ups. Let us look at them :
Funding options available for start-ups
Angel Investment 
Angel investment is an ideal funding option for start-ups. As the name suggests, angel investors are people who connect with the vision of your business. They often take a very small amount of equity or interest.
Their funding can help early start-ups to get the boost they need to be launched in the market.
Grants
These days a lot of big conglomerates and government organizations are launching grants through which you can start your business. Grants are risk-free funding options for start-ups. Entrepreneurs need to have prototypes of their products and apply to the grants commission with a detailed business plan. If the start-up idea is innovative, they can win the monetary award allocated in the grant. For social start-ups and innovations, grants are good seed money to launch their ventures.
Grants are for a stipulated period of time within which the start-up has to show results or the grant money might not be renewed in the next financial year.
There are international, regional, government, and private granting bodies that are funding entrepreneurs with their start-up ventures.
Venture capital firms
Venture capital firms are a tight-knit circle of investors who might be having their own big businesses and want to build their wealth and stake in the market by investing in other start-ups.
Venture capital firms while funding a start-up see the company's valuation and its annual sales number.
For them, the decision to fund a business venture all depends on the number game of sales and profit margins.
After their decision, venture capitalists provide the funding against a certain stake in the company.
Banks
Banks are one of the traditional funding options for start-ups. But it is also a risky one. Banks provide business loans against guarantees and substantial collateral to protect their assets against a bad loan. However, for established businesses, there is leniency in giving credit.