Facebook recently announced a new version of Messenger that will integrate your Instagram DM's and Messenger with each other. According to Facebook, they are taking this step to bring the best features from Messenger to Instagram, so the users will have the best messaging experience no matter which app your use. Facebook also mentioned that having too many messaging platforms can be confusing since it is hard to keep track of conversations on multiple platforms.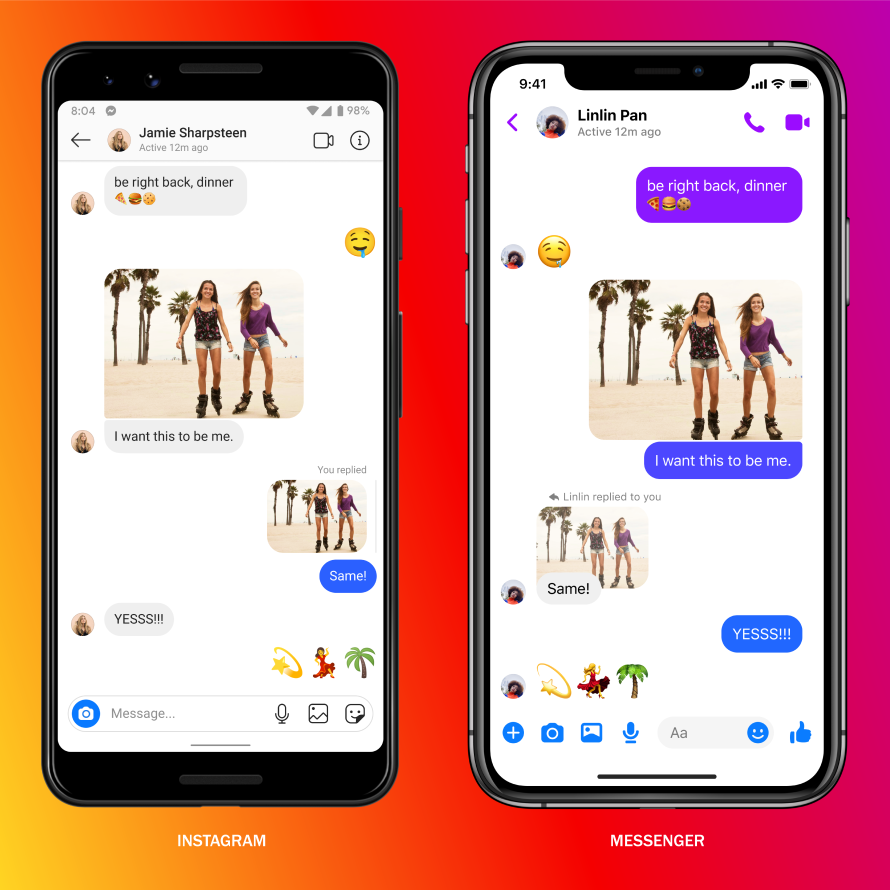 The main change to notice here is that users from messengers can now reach out to you on your Instagram without needing to download the app itself. And this applies the other way around as well. If users are connected to you on Instagram, they can reach out to you on Messenger.
This is basically cross-platform communication for both platforms. One thing to note here is that your existing messages on Instagram will only be available on that platform for now. The main difference is that messenger users can directly reach out on Instagram and vice versa, without the need to download the app they do not have. Users can also control where they will receive the messages, i.e., in their chat or their message request or not at all.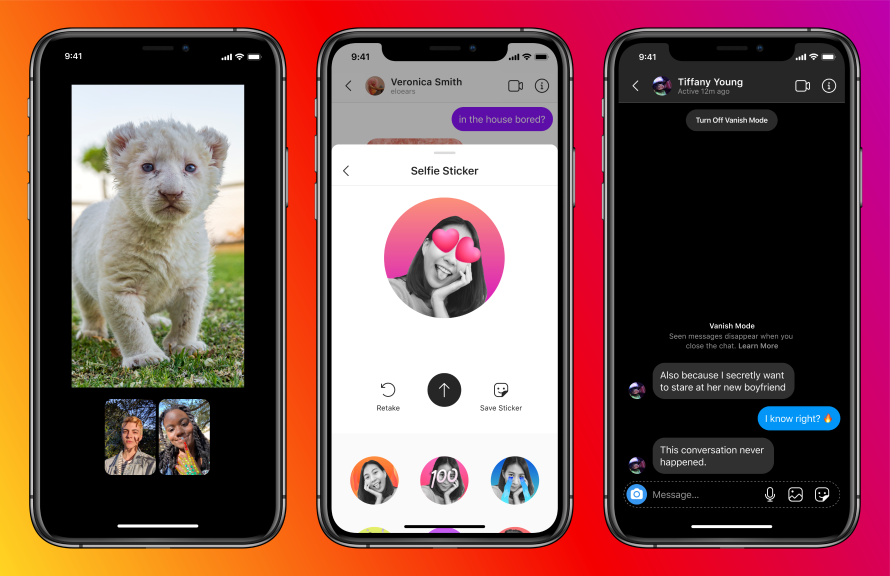 Here are some features that Facebook will be introducing to the new Messenger on Instagram soon:
Cross Communication: As mentioned above, users can now communicate between each app without needing to download the app itself.
Watch Together: Users can enjoy videos and content with other users on Facebook Watch, Instagram Reels and IGTV on a single platform when they are on a video call.
Vanish Mode: Users will have the ability to choose a message to self-disappear once it is read by the receiver or when the chat is closed.
Selfie Stickers: Users will be able to create boomerang stickers to use in a chat with their own selfies.
Chat Colors: You will have the option to change the color of your chat.
Custom Emoji Reactions: Users can create a custom list or shortcut of emojis for a quick reply to a message with friends.
Forwarding: Share content with others, but the limit to share is five at a time.
Replies: You can reply directly to a specific message to keep the flow intact.
Animated Messages Effects: Users can add animated send effects to their messages on the new Messenger.
Message Control: Users will be able to control who can directly send a message to you.
Enhanced Reporting and Blocking: Users will be able to report a single message or the whole conversation on Instagram and will receive a blocking suggestion on both platforms when they add their account to Accounts Center.
For now, the new updates and features are rolling out to limited countries, and Facebook has assured that they will be expanding the update globally soon.