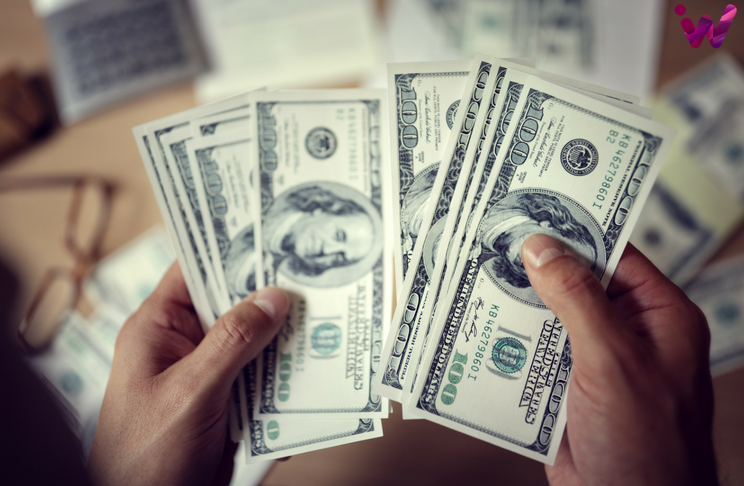 #1 ExpressBees
The Pune based logistic startup ExpressBees raised 35 million Dollars of funding last week.  Owned by Busybees Logistics Solutions the company is looking to fulfill the supply chain demand of the growing e-commerce industry of India.
#2 Zomato 
Indian Food aggregator and reviewer Zomato Media Pvt. Ltd raised 200 million dollars from Ant Small, the payments affiliate of Chinese e-commerce giant Alibaba and Micro Financial Services Group. The ordering and restaurant discovery platform is one of the biggest startup in India now valuing at about 1.1 billion dollars.
#3 Mahindra First Choice
Founded by Nagendra Palle Mahindra first choice raised 15 million dollars in a fresh funding round from its existing investors. The company is planning to utilize the funds to expand its franchise dealer network and to invest further in new technology.
#4  iNurture
The Bengaluru based educational startup raised 4.3 million dollars in its Series C round of funding from Ventureast along with existing investors Bertelsmann India Investments and Ascent Capital. Owned by Ashwin Ajila and R Lakshminarayanan, iNurture is planning use these funds to expand its unique e-Learning platform for Skill Centers and Distance Learning.
#5 PeeSafe
The Global toilet hygiene brand raised 1 million dollars in a fresh round of funding from existing investors. The owner of company Vikas Bagaria said that the funds will be utilized in expansion into international markets of the US and South Africa.
#6 eKincare 
Hyderabad Based healthcare startup eKincare founded by Dinesh Koka, Kiran Kalakuntla, and Srikanth Samudrala raised 1.5 million dollars in Series A funding from investors, like Ventureast, Endiya Partners, Eight Roads, Touchstone Equities and existing investor NASSCOM Chairman B.V.R. Mohan Reddy.
#7 CureFit
Another startup from Health Care industry Bengaluru based CureFit raised 10 million dollars in debt financing from HDFC Bank and Axis Bank. The company has earlier raised 3.2 million debt funding in August.
#8 MoneyOnMobile
Online lending platform MoneyOnMobile raised 7.6 million dollars in a fresh Series of fundings. The Mumbai based platform is planning to utilize these funds to perform its business plan and drive growth across its product lines.
#9 Continual Engine
Continual Engine is an artificial intelligence enabled education start-up Founded by a Bangalore-based technologist Mousumi Kapoor has raised 500 thousand dollars in a Seed funding round.
#10 6Degree
India's first fashion talent & tech platform founded by Nikhil Hegde raised 400 thousand dollars from IAN and TAN Advisors. The funds will be utilized in the expansion of team and reach of the company.
#11 BrowserStack 
Another tech startup BrowserStack raised 50 million dollars Series A round of funding from Accel Partners. BrowserStack is a web and mobile testing platform. The investment will help BrowserStack to expand its world-class team and raise global brand awareness.
#12 FabAlley
Online fashion platform founded by Shivani Poddar and Tanvi Malik FabAlley raised 780 thousand dollars from Trifecta Capital in venture debt funding.
#13 BigBasket
India's biggest online groceries aggregator BigBasket raised another 300 million dollars Series E round of funding of BigBasket. The round was led by Chinese e-commerce giant Alibaba Group.
#14 The Wedding Brigade
The online wedding startup based in Mumbai raised 1 million dollars in Pre-Series A round of funding from Blume Ventures. The company plans to utilize this funding to expand the team and business verticals, strengthen its community.