The world of visual communication has evolved drastically over the last few years. From 2D motion graphics to 3D films, we have now entered the phase of immersive technology. Virtual Reality is a new form of visual communication innovation that is helping to improve user experience in different industrial domains.
Virtual Reality has been used by visual artist Chris Milk for broadcasting news and live events across the world for creating a better impact. Many marketers and researchers have also noticed that virtual reality can influence users more effectively than static communication solutions.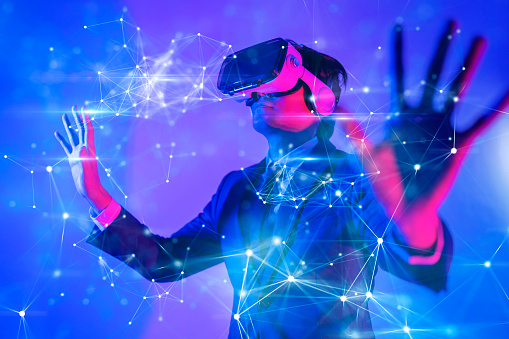 The focal point of virtual reality that leads to better user engagement is by allowing the users to directly interact with the content. The immersive technology transforms the passive audience into active participants. 
From Google to Facebook, tech giants invest in virtual reality and make it scalable on a larger level. VR headsets such as Occulus Go are helping the audience to experience this technology. 
Even Youtube video marketing trends show the emergence of virtual reality videos to be suitable for higher brand engagement. The video search engine platform has even updated its feature for easy viewing of 360 degrees and VR videos without the headset. 
With the pandemic, the world has understood the importance of virtual technology to keep businesses running. Through evolution and scaling VR, geographical limitations present between enterprises will slowly start to blur. 
VR is going to percolate in every industrial domain for the purpose of branding, training, and even entertainment. Let us understand how :
Industrial Usage of Virtual Reality:
HR Training
VR can be effectively used by corporates for HR trainings. Companies' policies and ethos can be immersively taught to new joiners. 
For companies that have international offices and holds review meetings, VR videos can be used during the annual conferences for showing impact in an engaging manner
Tourism
Many international tourism brands and companies have launched VR video marketing campaigns after the pandemic. Through VR they can get immersive tours of various countries and complete their travel bucket list from the comfort of their homes. 
This might be scaled up for those who cannot afford to travel due to health or monetary issues in the coming years. 
Fundrasing
Stanford University did a study on a group of people to understand the emotional impact of virtual reality.
The audience was shown a VR video about homeless shelters in the USA. The video helped the audience to empathize with the cause and difficulties, leading to more donations for the organizations that run homeless shelters in the USA. 
This finding was leveraged by Unicef for its fundraising efforts for refugee children in Syria. The organization created a VR film, Clouds over Sidra, that showcased a viewpoint of a girl and her ambition for education even after being in a refugee camp.
Entertainment
Metaverse is heavily investing in virtual reality to scale up the digital platform through games. 
VR videos games combined with RPG will create a more immersive gaming experience.
The entertainment industry also wants to expand from 3D to VR films.