In a recent update, Twitter introduced a new updated version of tweet composer that, as claimed by Twitter, is faster, easier, and more streamlined to create and edit your tweets. Now you will have the ability to see how your tweet will turn out in the ad before starting the campaign itself.
Here are the new features:
One-Stop Shop
According to Twitter, now users do not need to create and upload multiple aspects of a tweet in ads manager to finalize a campaign. Now you can create your tweet, upload images, or other media within a single interface, on both website and the app.
Real-time Previews
With the previous method, there was no option to see what you are changing before you are on the final page. Now users will be able to see every single change with the new real-time previews feature.
This feature will be available for both Website and App version of Twitter and allows users to ensure that Ad looks exactly how they expect it to come out. This is perfect for instances when you need to schedule your content for the future.
Tweet Duplication
With the new update, you will now have the ability to duplicate your tweets to make any necessary changes or update the content.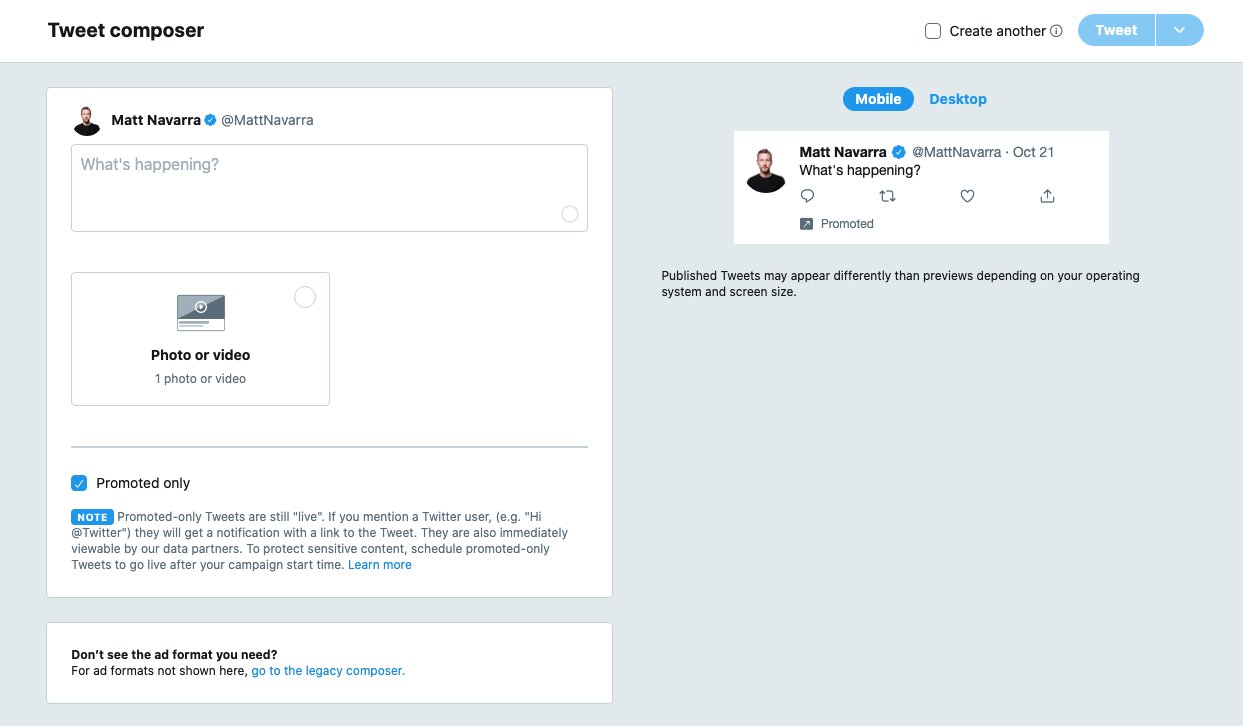 According to Twitter, the new changes are based on the multiple feedback from the users, which resulted in a refreshed tweet composer where you can preview, edit, and publish the tweets from a single page. This is undoubtedly a welcomed update as it will allow users to build tweets and ads while on the fly.