YouTube announced on Twitter today that they will be launching YouTube shorts, which appears to be an excellent alternative for TikTok.
As mentioned on the community support page of YouTube, 'YouTube Shorts' will be released as an early beta version for the Indian users starting today. The new app allows you to create 15-sec videos, right from your smartphones using the YouTube app.
These Shorts will be available for users to see in the new 'Short Shelf' and other areas of the YouTube app.
The new release in India will include the 'Shorts' itself and a new camera for the feature. The platform has promised to release new editing tools over the course of a few weeks so you can easily edit the videos right after you record them.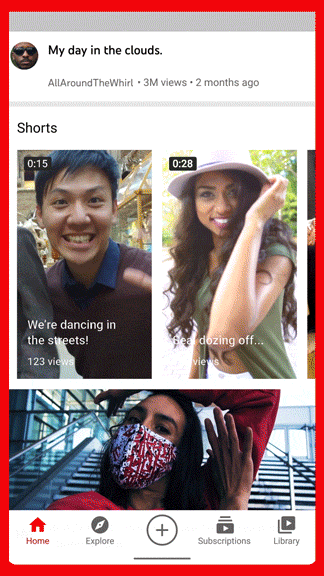 If you want to check if you have access to YouTube Shorts, just click on the plus (+) icon on the bottom panel of the YouTube app and select Video. On the next page, you should see 'Create a Short' option. You have access to YouTube Shorts if you see the option, if you don't, you'll have to wait a bit longer.
Even if you don't have access to Shorts yet, you can still create or upload videos that are up to 60 seconds long and add #shorts in the title or description. YouTube mentioned that they would be testing out a new section that will highlight videos from 'Shorts' as well as vertical videos with the hashtag on them.
Since the chances of seeing TikTok coming back to India looks minuscule, 'YouTube Shorts' should be an excellent alternative for the creators and their fans.