Android is one of the biggest platforms for smartphone users today. It contains apps for multiple categories that users can download with their google account. And there are premium apps available as well which users can buy from the store. But did you know, that there are apps that can help you earn money as well?
These apps will pay you real money and cash just for doing simple tasks such as watching some videos, downloading other apps for points, doing different tasks to earn points that can then be traded for real money, and much more.
We have researched 6 best apps on the google play store that will help you earn some real money and cash just by doing some simple tasks. Most of them do not require you to go anywhere, which is great. You can just sit and relax, while these apps build up some extra cash for you on the side.
Swagbucks
Most of the people have probably heard about Swagbucks. This is an app that pays you in points for completing surveys. Apart from the survey, there are other activities available in the app as well such as answering questions every day, playing games, participating in daily polls, or watching some videos.
Another great thing about Swagbucks is, that it can be accessed from the web as well. Once you have an account set up, you can access it from either of the platforms. On Android, the app is named "SB answer – Surveys that Pay".
The in-app currency is known as "SB" which can be redeemed for rewards in the form of gift cards from different services such as Amazon, Walmart, or PayPal money, and much more.
Cointiply – Earn Free Bitcoin
Cointiply app allows you to earn money by doing some tasks on the platform. They also have a website that can be used to continue your activities on the web. These tasks include things such as answering surveys, installing different apps, playing multiple games, view some ads, and much more.
After completion of each task, you will be awarded 'Satoshis' which is a fraction of a bitcoin, and when you are ready, you can cash out the bitcoin using online services such as CoinBase, Binance or WazirX. These websites allow you to easily convert your Bitcoins into real money and then deposit into your account or wallets. Each Bitcoin is worth around $11,000, and the rate fluctuates from time to time based on the market. You can find their android app by searching for 'Cointiply' on the Google Play Store.
Meesho
Meesho is a great app for those who would like to become a reseller. If you are looking for a method to build a home business from the comfort of your phone, then definitely check out Meesho.
You will need to download the app from the Google Play Store and create an account. Once everything is ready, you can browse through thousands of products in the app. All of these products will have a wholesale price and you can share the product on social media platforms.
Once someone submits an order request, you can place the final order from the app and you will receive the margin amount once the buyer has paid for the product.
Google Opinion Rewards
One of the most reliable apps to earn money on Android. All you have to do is download the app from Google Play Store and log in with your Google account. Every once in a while you will get a survey notification from google opinion rewards on your phone.
This app offers small surveys that you will answer in order to win money. Most of the questions are normal and can be answered pretty quickly. But do not rush through the surveys just to earn some money once they are available, since randomly answering the questions can be detected and the frequency of surveys sent to you will be reduced.
You can spend the money you have earned on the Google Play store itself. From buying paid apps, games to renting movies, subscriptions, as long as you have the credit you can purchase them from the store.
Loco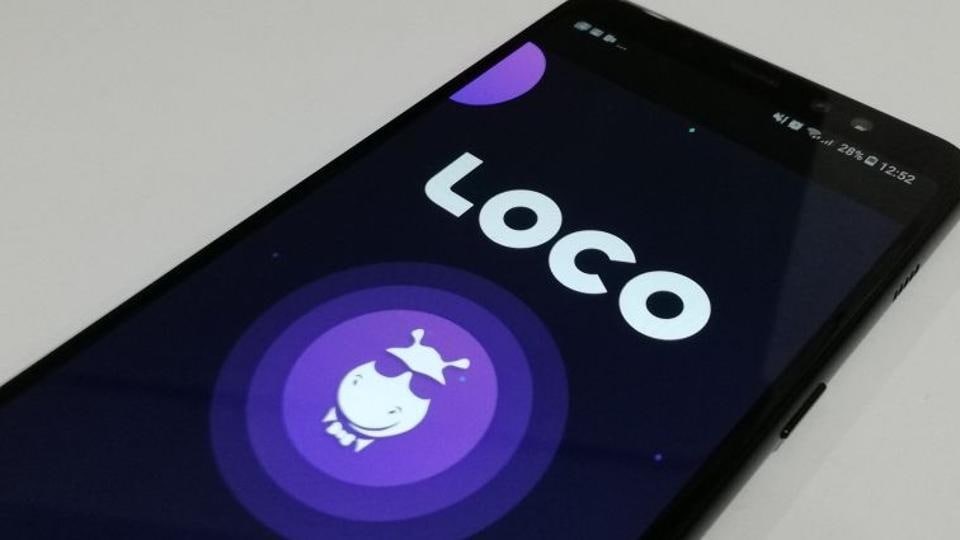 Loco is a great app for Android users who love to play trivia games. This app lets you win money while playing quizzes. The app will offer you a series of questions that you will need to answer within a given amount of time.
Each player starts with zero balance and zero lives, once you start playing more games, the count keeps increasing. Each game is live, so you will need to join at the right time otherwise you will only be able to spectate other players. The prize money is different for each game and will be distributed among all the winners who answered all the questions correctly in time. The difficulty increases as you advance through questions. Each one will have ten seconds for you to answer. If you get it wrong or the timer runs out you will be out of the game.
The money you earn will be credited to your Paytm account once a quiz is over, which takes about 15 minutes with a total of 10 questions. The lower the number of people who reach the end, the higher the payout will be.
TagMango
If you love to browse social media platforms all day long, then you should check out TagMango. This app follows a nano-influencer marketing strategy and offers you money and other rewards for promoting brands and their products.
However, there are some minimum requirements that you need to fulfill to become eligible for this app. One of these requirements requires you to have at least 500 or more followers on Instagram and other social media platforms.
You will be paid for each post you upload to the platform and you can also win some extra prizes from different contests they organize every once in a while. For people who would like to become influencers, this is one way to start your dream.