Instagram, with more than a billion users monthly, has become one of the best platforms to promote content visually. As you start promoting your content on Instagram, you might realize, it's not that easy as it looks. Higher competition & pressure to promote more engaging content than your competitors, it starts getting harder and harder.
But the good news is, there are a lot of Instagram apps that can help you create engaging content even if you are not a professional photographer or consider yourself highly creative. Here is the list of the best apps you should start using today.
Sprout Social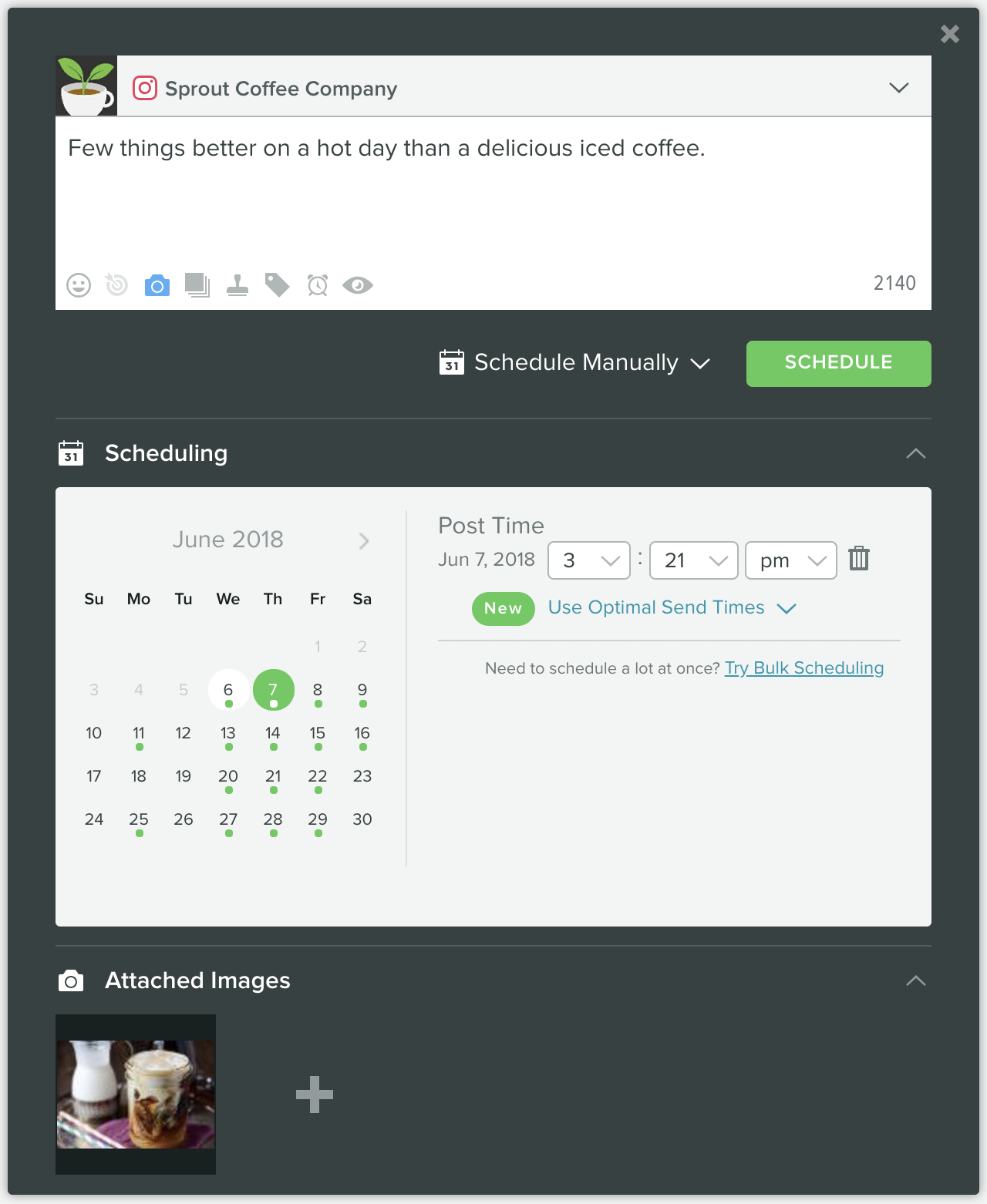 Sprout social is considered one of the best apps you can use to schedule your social media posts. The tool has the ability to queue posts in advance so you can plan your content ahead of time. Head to Instagram scheduling to schedule your post for the future.
Sprout social also has Instagram analytics that helps you find the best performing posts. This helps you understand what your audience is interested in.
PicMonkey
If you don't have professional photoshop skills to add that extra edge to your photos for Instagram, PicMonkey is the right choice for you. This app allows you to add in some touches like reduce shine or remove wrinkles, so you can create the Instagram perfect content that will get you lots of likes.
BeFunky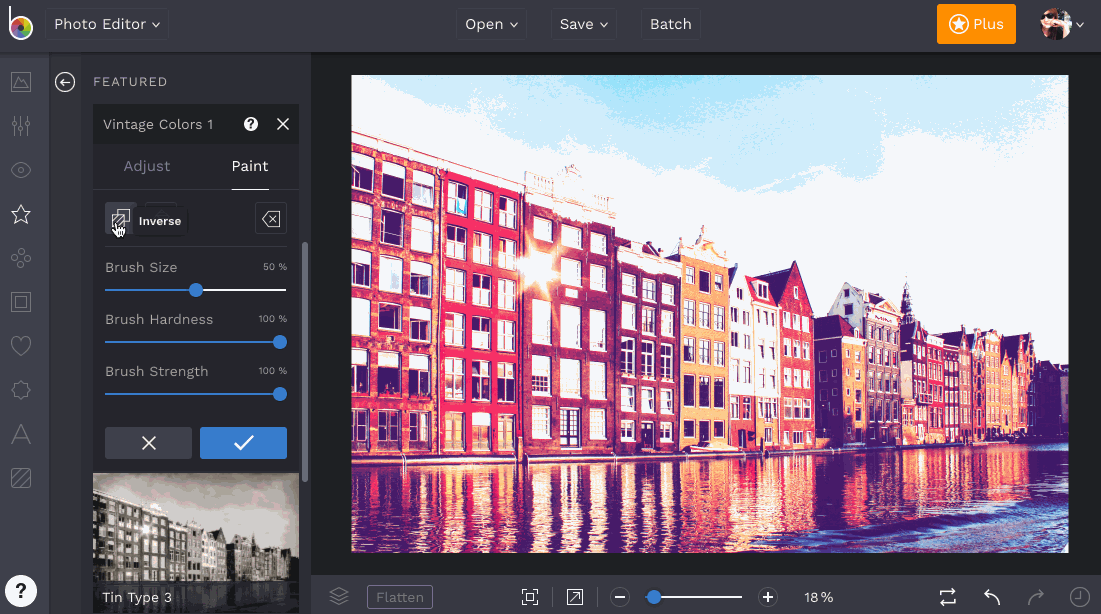 BeFunky is a web-based app for photo editing for people who like to edit images on the go. You don't need an account to edit your images in the free versions. The tool offers different features like crop soften sharpen and much more.
Canva
This is the best free tool for creating some great social media posts. You can either choose from some pre-made templates for the posts or start from scratch and create one yourself. There are a lot of tools available inside Canva, from images to backgrounds to elements. The free version is enough to create great content, but if you want more features such as background remover and other premium elements, you can move to the premium version as well.
Piktochart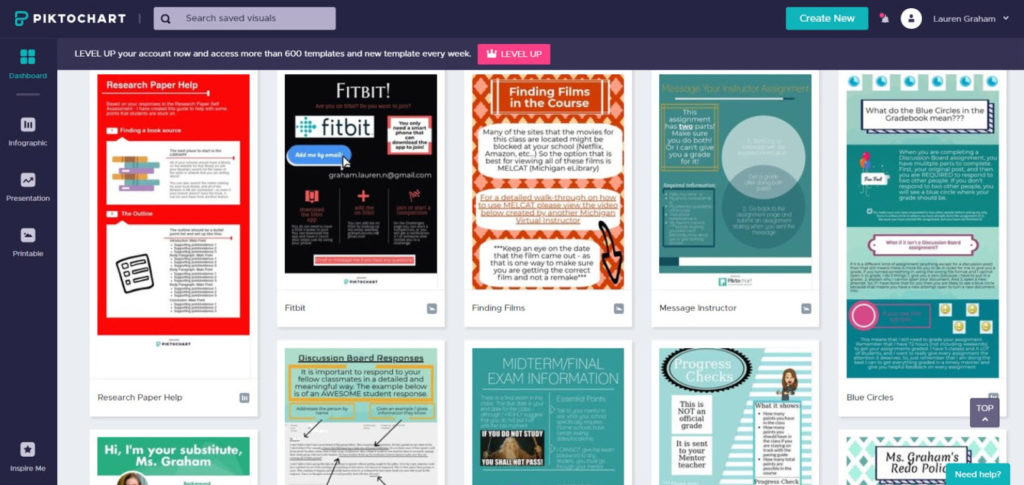 One of the best tools for creating some engaging infographics. With Piktochart, you can create some great infographics with prebuilt templates. Use this tool when you are trying to create some data-based posts.
Landscape
If you have issues with image sizes, this tool offers you the ability to resize your images based on the social media platform you are trying to post on. Landscape is offered by sprout social. All you have to do is, upload your image, choose the size you need for your image, crop, and you are done.
Square Sized
Square sized is an app that offers users the ability to resize their images or photos from personal albums to be optimized for Instagram. You can also import images from your Facebook account. Once you resize the photos, you will also be able to edit the image with a basic tool as well.
Boomerang
Boomerang, from Instagram, allows you to create some creative bite-sized videos. Great when you want to have some fun or want to tell a short story.
Inshot
Inshot is one of the best editing apps for Android and IOS alike. Filled with multiple borders, filters, voice-overs, etc., use this tool when you want to create some great videos for Instagram.
Hype-type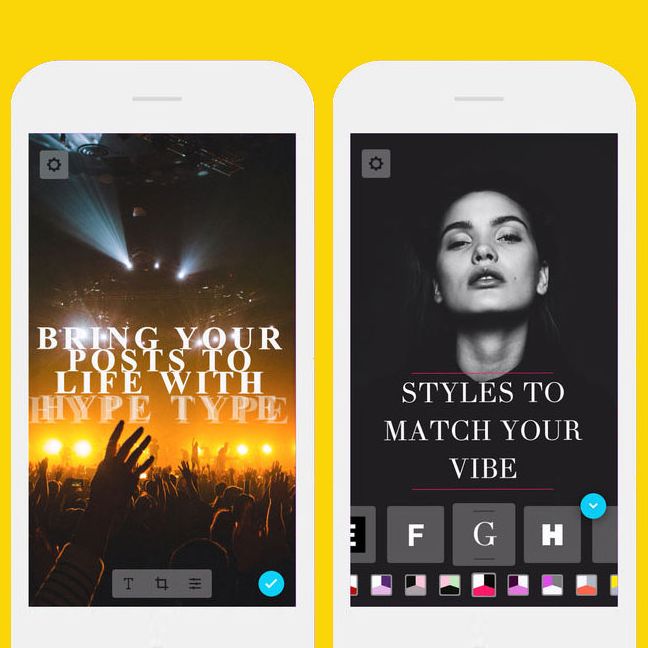 Hype-type offers users the ability to animate text over images and videos. Expect your content to stand out once you start suing hype type to edit your content.
Adobe Aviary
Built by Adobe themselves, Aviary offers a great set of tools for editing your photos. You can either edit the photos the way to prefer or get some suggestions from the app itself. Aviary offers suggestions for edit when you import a photo into the editor, like enhancements, effects, and much more. Great tool when you want am Instagram ready image on the go.