Facebook recently announced a new 'Watch Together' feature on messenger for people to connect during the COVID-19 lockdowns. This feature allows people to host video-watch parties that can hold up to 50 people using the app.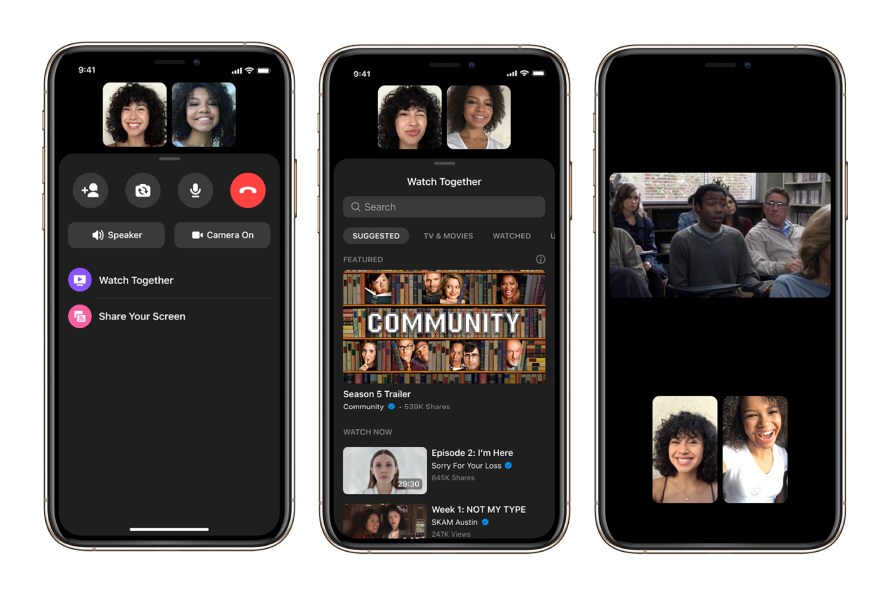 From the screenshot above, you can see that it is easy for a user to select the video they want to watch and then broadcast it to all the members to watch together. This is a great feature that aims towards increasing the engagement on the platform and among each other while being a thousand miles away.
Since the feature was rolled out, Facebook has been adding a lot of content for users to watch together. This is mainly done by creating new deals with various publishers and distributions such as Warner Bros. Sony pictures and much more.
Facebook explained:
Even though the trend hasn't picked up as one would think, Facebook revealed that more than 1.2 billion people have visited 'Watch Together' feature every month since launch. And Facebook has also announced a new list of exclusive shows that will be added to Watch really soon, in order to boost more engagement on the platform.
From a business perspective, this looks like an excellent opportunity for creators, to develop content that could be watched in a group such as exercise videos, or instructional videos. For businesses, this feature should be considered as an option to be added in your future marketing strategies.