LinkedIn was spotted testing a new feature to add links to your LinkedIn stories. It seems like everything went well, as LinkedIn has officially launched the new feature to their platform. However, the ability to add links in Stories comes with limited access.
According to LinkedIn, only the members who have more than 5000 connections can include links to their Stories. Further, their profiles should have the 'Follow' button as the primary action instead of 'Connect' to be eligible for adding links. Additionally, only LinkedIn Pages will have access to the new swipe up feature on the platform.
Social media expert, Matt Navarra, posted screenshots of the new feature on their twitter recently. From the screenshot, you can see how the new swipe up feature appears on individual Stories. Creators and pages will have the ability to add links from the link icon on the top right of their composer screens while creating Stories.
Once published, users on the platform will be able to swipe up and access the link. Each link can be previewed and edited before publishing. Users will be able to access insights about each link click via Stories insights option. The page will display the number of clicks and unique viewers for each story.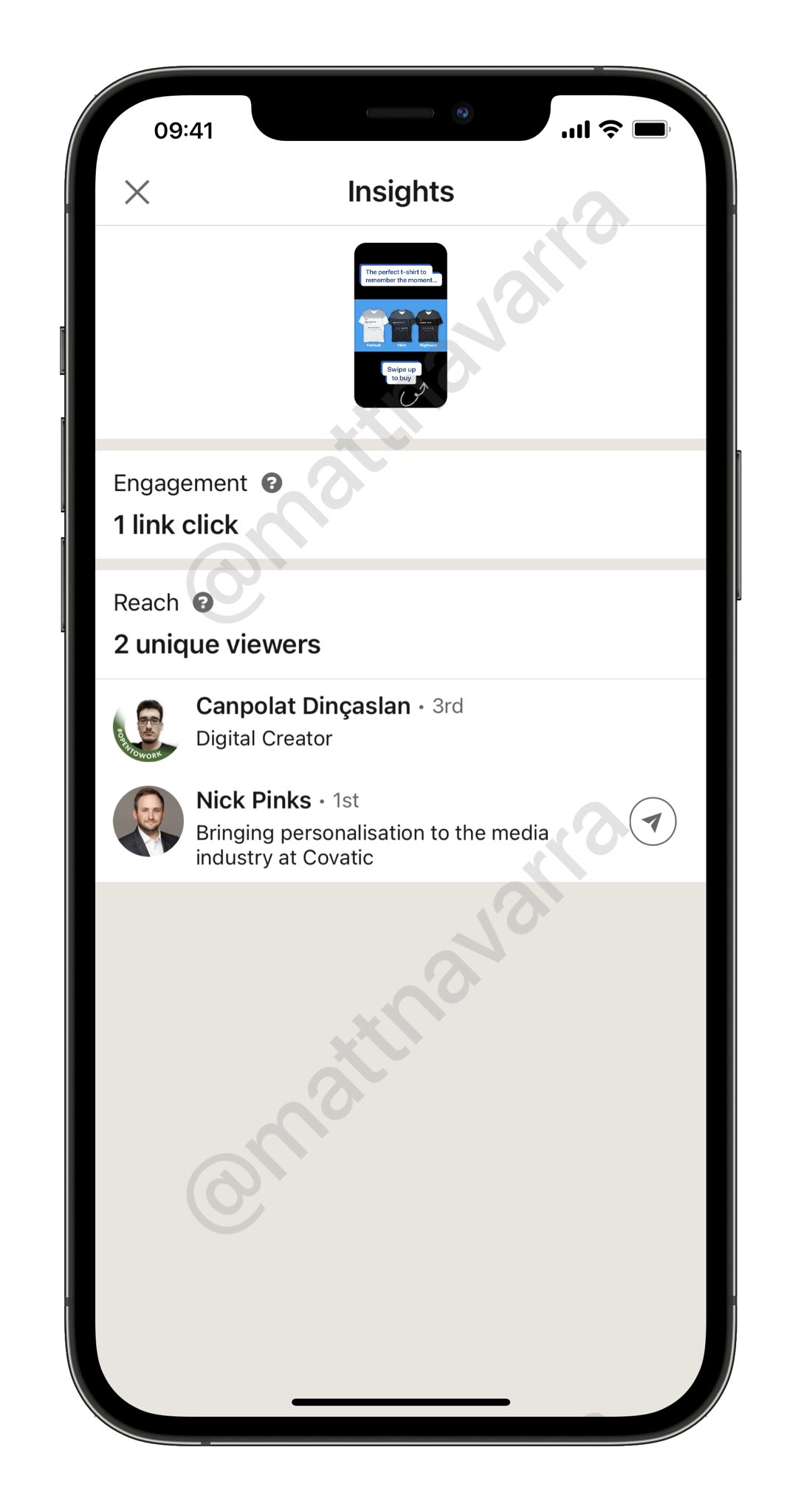 The ability to change your primary action button from connect to Follow was added back in 2018 and was introduced primarily to build an audience on the platform. If your profile has the necessary requirements but does not have the follow button, you can change it directly from your profile.
Visit your settings on LinkedIn app then move to 'Privacy'. Open "who can follow you" select "Make Follow Primary". This will make "Follow" your primary action when members view your profile. Shifting to Follow as your primary option is a great method to significantly boost your presence on LinkedIn.
Here are the detailed steps to add the new swipe up feature in your Stories:
Add new content to your Stories, it could be an image or a video.
Click on the Link icon on the top right
Add a valid link in the 'Add a Link' section.
Click Done when finished.
You can edit the link by tapping 'Edit Link' before publishing.
An option to preview what users might see is also available by tapping on 'Preview Link'.
Once satisfied with everything, click Share Story.
The new Swipe Up addition provides a great resource to direct traffic to your website, especially if you have a highly engaged LinkedIn audience.