Being successful through Adwords is not a cakewalk all the time. At times you may find your customer's without any hard work,But the Adwords tool will be tougher when there is a huge competition  for the specific keywords, especially with highest bids. To be highly successful at words, you need to implement new strategies to find your business. Adwords management company has attracted many customers for clients and made huge returns for them. The strategies they believe and apply are innovative within the client's budget either limited or unlimited. Here are few tips that we have gathered from a successful Adwords management company.

The most beneficial thing about Adwords, you can advertise your content within your budget as per the needs. You can spend small amounts ranging from Rs100 to infinite amounts depending upon your business plans and strategies. They are dozens of ways to generate good leads for your business and we recommend you some innovative methods to  increase your campaign's ROI . First, we will have a brief discussion on the methods to follow and later a deep insight of the methodology. Your level of success relies upon whether you have first acquired all the proper ingredients to create an overall bigger picture of yourself.
The best strategies  followed by an Adwords
management company are as follows :
Targeting  the Consumers by their  Income Level :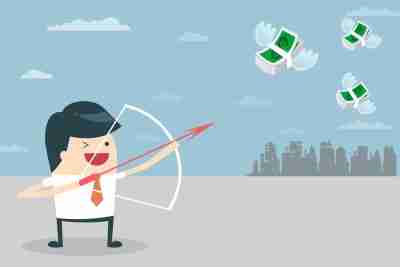 Half the battle  is won when you find the customers,with a proper understanding of PPC you can target the customers based upon their income. A proper classification of a can is obtained with the affordability.
Use proper Income filtering in AdWords to get the right customers on your landing page. The two ways  to use Filtering are segmented as one manual and other automatic.
Targeting of B2B clients via PPC provides a flexible option of guessing the customers and use targeting features to drive customers into your business. In B2C is rather simple and in most cases to derive a healthy return from campaign spending. A PPC management company could help you in optimizing this feature.
Employ a Remarketing Display Ad Strategy :
This strategy of remarketing works in a way to remind the user about the information read on your website or an unforgettable conversation with the staff of a PPC Management Company. The key technique to be followed is to ensure  interaction with the clients.
Divide the audience targeting your landing pages and remarketing messages, which creates a strong impression of your campaign This method works effectively, conversions will be raised sharply and drive more traffic.
A review through a conversion reports gives a rough idea whether an idea is working. Executing other strategies will boost your conversions.
Turn Off Automatic Audience Targeting Expansion :
Most of you are in hurry during the campaign and fails to notice google automatically sends traffic to your ad's. This option of predefined audience worked well earlier, but no more a lucrative option. A clear understanding of your product helps to you finding the right audience to target more conversion ratio.
This default option may sometimes leave double or triple the advertising costs than the normal option.