Marketing ROI is a tricky concept. You want to track the return on your marketing spending, but it's difficult to measure. There are many tools out there that can help you do just that, though! In this blog post, we'll look at how each of them can help you measure your marketing ROIs so you can ensure they're getting results.
What are the best tools to measure marketing ROIs?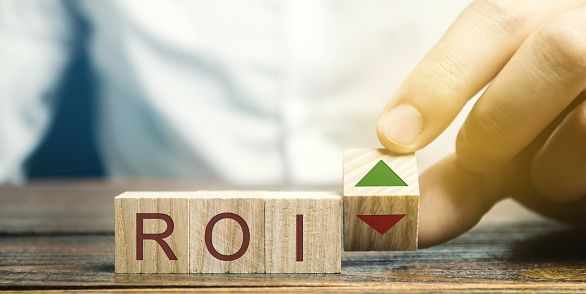 These are just a few tools to help you measure your marketing ROIs. The list is by no means exhaustive, and there will be other similar tools out there. What I hope to have done here is show how important it is to have the correct data to make informed decisions about your marketing strategy and tactics. Even if you don't use all these tools, they can still help you learn more about what works and doesn't work in your industry, so take some time out today and explore them!
Google Analytics
Google Analytics is a free tool that allows you to track your website traffic. It provides information about how many people visit your site, what they do on it, and where they came from.
Google Analytics also has some cool features that allow you to see which pages are most popular or least popular (think: conversion rate optimization and which keywords drive the most traffic overall.
Omniture
Omniture is a web analytics tool that tracks website traffic, conversion rates, and marketing ROIs. It's owned by Adobe and has been around since 1996.
Omniture features include:
Website visitor data includes pages viewed, time on site, bounce rate, and other metrics that help you understand how people interact with your content.
Conversion rate tracking lets you see how many people who visit a page end up converting into leads or paying customers (for instance).
Content performance reports show the performance of different types of content across various channels, such as SEO vs. PPC ads or social media versus paid search ads.
Crazy Egg
Crazy Egg is a heatmap tool that lets you see where your visitors click on your website. It also shows you how long they spend on each page and where they are scrolling. It can be used with Google Analytics, giving you a complete picture of how users interact with your site.
SEMrush
SEMrush is a powerful tool for tracking your competitors' AdWords campaigns. It can help you find new keywords to target, track the performance of your PPC campaigns, and even help you analyze organic search results.
SEMrush lets you see what terms other companies are bidding on in their ads. Using this data as reference points when creating your own strategy helps put things into perspective so that you don't overpay or underbid by accident.
One of the most valuable features of SEMrush is its keyword research tool—it's easy enough to use that anyone can figure out how it works without special training in marketing or SEO (SEM = Search Engine Marketing). The interface makes sense right away; all this does is give us access to information about our competitors' ad spending so we can make informed decisions about what kind of campaign we should run ourselves.
Unbounce
Unbounce is a landing page builder that allows you to create and test landing pages without coding. It's an excellent tool for learning about your customers, especially if you don't have the time or resources to hire someone else who will do this for you.
Unbounce is also easy to use and affordable, makings it ideal for small businesses who want more control over their marketing efforts but don't have much money yet.
Hotjar
Hotjar is a website analytics and feedback tool that allows you to see how your visitors are behaving on your site and get feedback from them. You can use this information to improve how you interact with customers or even create heat maps of where people click on the page (e.g., where they're scrolling).