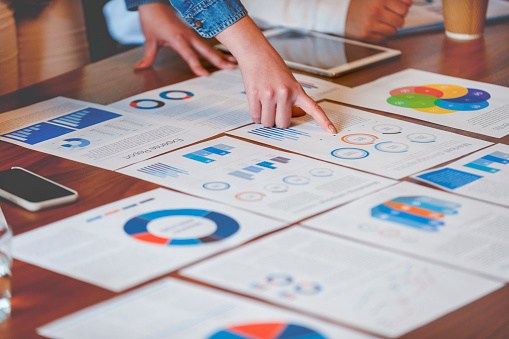 The space of digital marketing is booming. There are new startups and brands coming into the market. Be as a consultant or an employee, people can upskill themselves by learning or updating their knowledge with online digital marketing courses in 2022 and give their career a new boost in the new year.
These digital marketing courses help beginners or mid-level professionals to be equipped with the new aspects of digital marketing as the field is immensely dynamic. The robust practical curriculum offered will help digital marketers to apply the tools and get higher ROI in their marketing campaigns.
Let us look that these global digital marketing courses to take in 2022
1) Certificate of Digital Marketing by Wharton School
This is one of the premier digital marketing courses to take in 2022 as it is offered by the prestigious Ivy League institution, Wharton School.
The course is designed for digital marketers and entrepreneurs to boost their businesses by applying the knowledge of digital marketing.
It teaches new approaches for marketers to grow their brand in the post-pandemic world through effective market research.
The course teaches important aspects such as regression analysis, conjoint analysis, and social media analysis.
2)  Post-Graduate Program in Digital Marketing in Partnership with Purdue University
This postgraduate course in digital marketing in collaboration with Purdue University has been co-created with Facebook and delivered by Simplilearn. According to MarTech, it is one of the top digital marketing programmes in the world.
It teaches an extensive content marketing and delivery approach with comprehensive training on important digital marketing skills such as SEO, PPC, social media analysis, online reputation management, etc.
These aspects of digital marketing are taught through a hands-on practical approach to live projects.
The self-paced course is led by instructors and can be completed in six months.
3) Digital Media and Marketing Certificate – Duke University Continuing Studies
The digital marketing certificate course offered by Duke University is an online self-paced course that covers extensive aspects of digital marketing through covering eight disciplines and modules.
The course prepares the students for OMCP certification exams, Google Ads, and Microsoft Bing certification examinations.
Students get hands-on experience to apply tools such as Google Analytics, Mailchimp, Hootsuite to create their own social media campaigns by using real-time data and user insights.
There are also elective modules present in the course that focusses on mobile analytics, Pinterest marketing, and display advertising etc.
4) University of Vermont Online Digital Marketing Fundamental Certificate
The University of Vermont's digital marketing certification course is considered to be one of the top valued courses. It is taught by digital marketing experts. The course is designed by beginners and mid-level marketing professionals.
In the ten week programme, students develop their own digital marketing campaigns through intensive market researches and reviewing their marketing strategies.
The course relies on alternative approaches that help marketers to influence and connect better with their audience.

5) Cornell University Digital Marketing Certificate Program
Cornell University's digital marketing certificate program is a professional development program for marketers to boost and upskill their careers in digital marketing.
The course is designed  Cornell's Johnson Graduate School of Management where the students get to understand the digital landscape and building customer funnels by assessing marketing opportunities and apply it in their campaigns.
These global digital marketing courses are taught by reputable universities. They can be leveraged with new insights and knowledge to start your career as digital marketer in 2022.