The creative industry is extremely competitive and dominated by men. We saw the series, Mad Men, where men are the ones taking creative decisions. Often with the dominance of men, the advertisements and films fail to represent the female gaze or women's point of view.  Hence, the need for women creative directors become more pressing.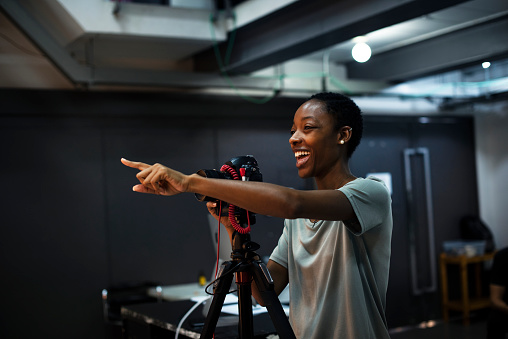 Nearly 50 percent of the creative directors, but now women have become pioneers and trailblazers to create femvertisements and visual content that captures a feminist narrative. . These top female creative directors are breaking the mold and pushing the creative limits of brands and agencies where they are working.
Here are some top women creative directors who are acing the space of advertisement, video production, and branded content :
Aman Kaleem
Aman Kaleem is a filmmaker and a VR artist based in New Delhi, India. Besides being one of the leading women creative directors in the impact sector, she is also the founder and CEO of Kahaani Wale, a media-tech company that focuses on social impact communication. Aman leads a 35-member team to create social and behavioral change solutions for 80 leading organizations across sectors
Over the last ten years, Aman Kaleem has worked with more than 1000 artists on issues of dissent, feminism, love, and political conflict, producing about 360 films in the process. She is driven by authentic storytelling, designed for a specific audience that needs to be motivated. This has aided her in building movements on the ground. Her work has reached more than 85 award platforms, including Sundance, International Documentary Forum, and national awards in India. Aman's last visual art exhibition, 'Shaping the ordinary through Love and dream', was showcased at Harvard University. Her independent documentary, 'Shaadi, Sex Aur Parivaar', for the Ministry of Information and Broadcasting, was premiered at International Film Festival Madrid and has been screened at 40 festivals worldwide.
Vaani Agarwal
Vaani Agarwal is the Co-founder and Chief Creative Director of Vaak Creatives, a production house based out of Delhi.
When it comes to creative direction, Vaani is a maverick in all genres of productions. She has a keen eye for aesthetic and brand understanding through which she has scaled up Vaak Creatives into producing animated and tech-based video content.
In the truest sense, Vaani is a storyteller and the creative mind behind Vaak. Over the last ten years, she has worked with national and international organizations such as National Geographic India, Discovery Channel India, India Today, AXN.
Koval Bhatia
Koval Bhatia is the founder of A Little Anarky Films, a boot-strapped production house based out in Delhi. Being a graduate of Jamia Millia Islamia, Koval has ten years of experience in the field of creative direction for video content production. 
Her production house has executed a diverse range of projects for regional and international clients. Projects include TV shows, music videos, feature documentaries for clients such as
Harley Davidson, National Geographic, Discovery Channel, Adidas, Nestle, Philips, Sony, and many more.
For executing projects with a strong storytelling and visual aesthetics approach, A Little Anarky has been lauded with numerous awards and appreciation across digital platforms.
Besides working for commercial brands, Koval and her team have also made visual communication solutions for non-profit organizations such as  USAID, Oxfam, BBC, Save the Children, Centre for Catalysing Change, Dalberg, and JHCCP. 
Other than being one of the reputed women creative directors, Koval is also an independent film-maker and work has been supported and incubated by international film forums such as Sundance, HotDocs, IDFA etc
Rintu Thomas
Thomas is the co-founder and chief creative director for a production agency, Black Ticket Films, which was started in 2009.
Under her leadership, Black Ticket Films has created thought-evoking and engaging film and video content. The films directed by Thomas have been premiered in national and international film festivals
As a creative director, Thomas has sat in the director's chair for creating videos and films for organizations such as The Hunger Project, UNICEF, and SaveLife Foundation. Over the last decade, Thomas has worked with eminent clients from the private, government, and social impact sectors.
Thomas is a fellow from Sundance Institute where she has been lauded as a storyteller of change. Her work has been supported by Chicken and Egg Pictures and IDFA.
The types of projects her team has undertaken at Black Ticket Films are diverse. It includes documentaries, animation videos, radio stories. All the creative projects are designed to shape public opinions and bring out authentic narratives.
Thomas' recent documentary Writing With Fire has been nominated for the Academy Awards Category of Best Documentary.
Nisha Vasudevan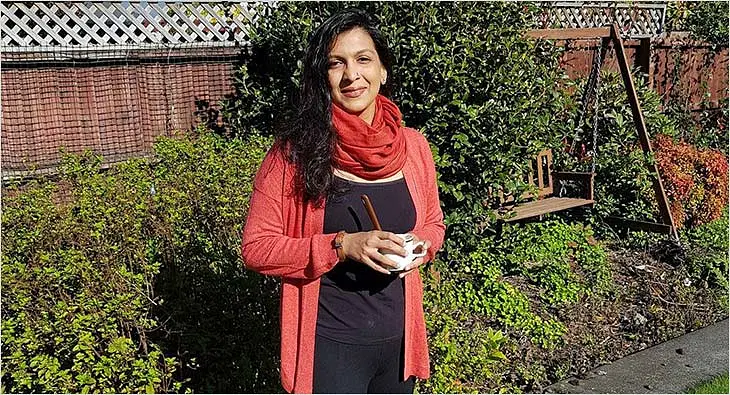 Nisha Vasudevan is one of the woke women creative directors in India. With over ten years of experience as a creative director and filmmaker, Vasudevan has worked on video production and digital content production for Only Much Louder and Star India.
She also has her own creative boutique agency, The Whimnasium, to provide innovative creative brand solutions.
Currently, she is the executive creative director for Supari Studios and overseeing the creative leadership of the award-winning production house. 
Creative leadership needs to incorporate views of all genders to produce content that caters to women. With more hirings of women creative directors, the gap in the field of advertising can be bridged.