Every email marketer's goal is to provide a different kind of experience to their users every year. And that's exactly what you can see being reflected in email design trends every year. For 2020, we have some impeccable designs that combine visual appeal and impressive technology.
Let's jump into the list of best email design trends you can use this year:
#Dark Mode Optimized
With the introduction to dark mode in almost everything that we use now, it is necessary for you to optimize your emails to be opened in dark mode. Dark mode changes the colours of email interface in such a way that it presents a high contrast on dark backgrounds and light foreground. This is done by changing the dark colours into light and Vice Versa. People who have light sensitivity will find it more comfortable to read your email if its in dark mode.
At the moment only Apple mail and outlook have followed this pattern but it is expected that all major platforms will start using this pattern.
#3D Visuals
Using visuals in the days to come can turn out to be really successful for marketers. Including 3D images in emails can lead to better subscriber management, which will also convey the message more effectively to the users.
One example of the same can be seen in Lyft's Gif that they created for the users which will for sure bring conversions as it's pretty eye-catching.
#APNG Animations
It's clear that gifs are here to stay, and people still enjoy them. But animations will go a step further by high-quality APNG images. This is because APNG images have more clarity and most of the clients support this format.
With the help of APNG images, you can cover the whole screen, leaving zero scopes of distractions. Breaking boundaries for visuals will definitely be going to be the trends this year.
#AMP
Imagine being able to buy products without leaving the email or being able to complete surveys from the email itself. That's exactly what implementing AMP into the emails will get you. Brands like Pinterest and Bookings.com have already started doing this, and it is expected that other brands will start following the same as well. A user will also be able to subscribe or fill out forms from within the email itself.
#Interactive Elements & Gamification
If you are looking for a way to reduce the unsubscribe rate from emails, or are looking to enhance the performance, using interactive elements in your emails is the best option right now. Just have a look at this email: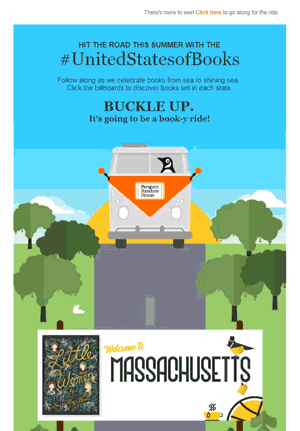 Gamification is another good strategy to include in your email format. Using this, the user will be able to play games within their inbox and if won they can get incentives in the form of freebies or discounts. Just like the example above, Email Monks have developed a gamification email that allowed users to spot five items that'll help them escape the ghost. This blended with the Halloween festive pretty well and the subscribers enjoyed as well.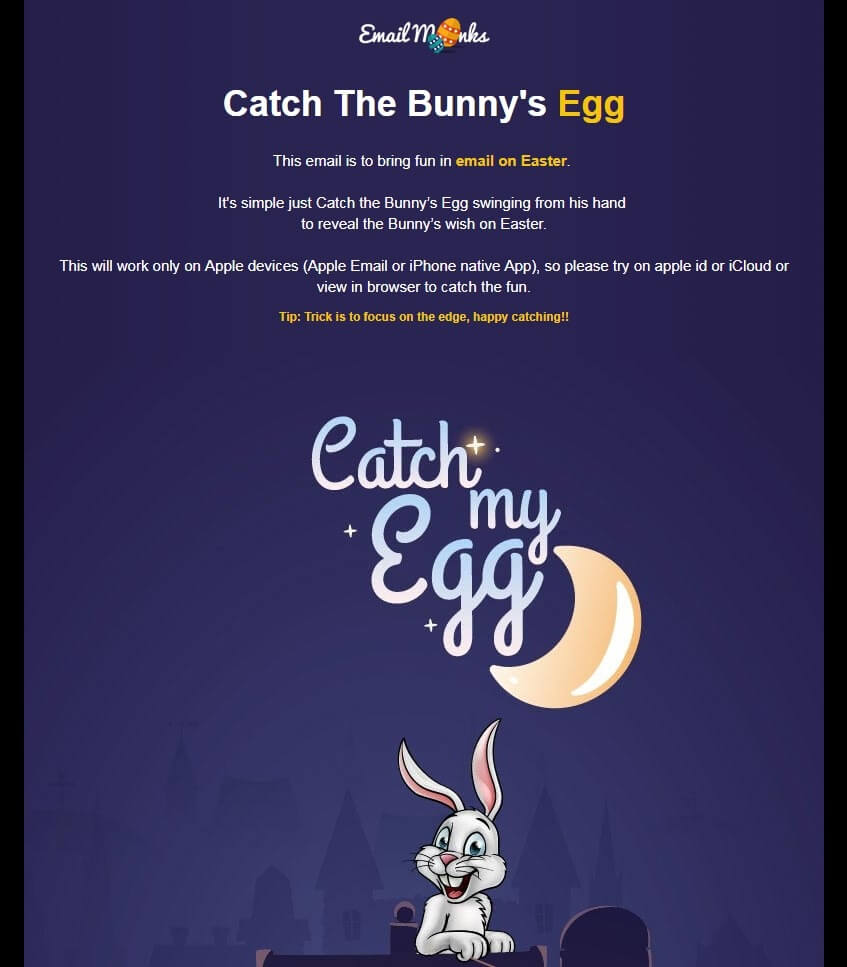 #Broken Grids
Often times you come across emails that you have already seen somewhere else before with different colours. But in future, marketers should create emails that break the chain and follows an unconventional format by using broken grids. This will not only stand out but will attract the user to interact with the content.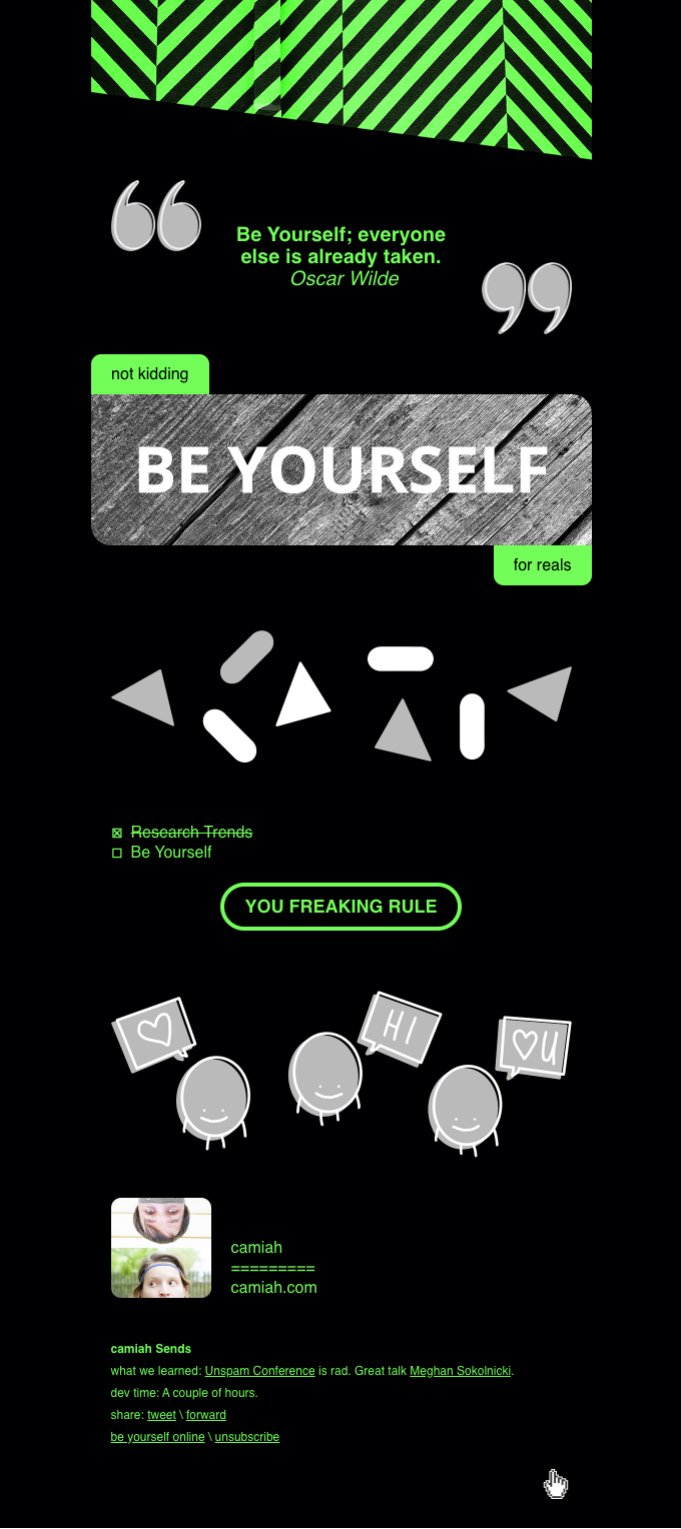 camiah.com has used such a format that breaks the rules of using column format and it looks amazing.
#Typography
Using web fond can result in rending issues, but that should not stop you from playing with typography in your emails. Almost 80% of the users can easily view these web fonts in their emails. Try one with bold fonts and no image for once and see how it pans out for you, the key is to play with typography and try different sets.
#Minimalism
Time and time again we have seen how minimalism has had a great effect on conversions, the same applies for emails as well. A clean interface with a minimalist image and short but on-point content seems to be more effective than putting loads of big words into your email that the user probably will never read. Cut the unnecessary clutter & give the right content to the user.
#Dynamic Content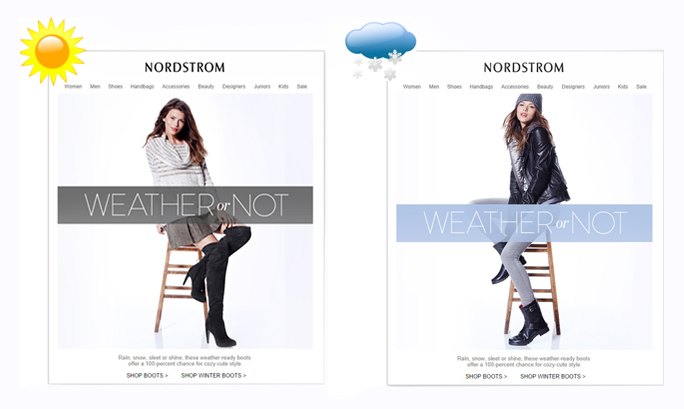 Though personalising the email with the first name is the best practice, using dynamic content can be really effective if used the right way in the emails. The benefit of using dynamic content is keeping the user up to date with what's happening regardless of the time the user opened the email.
Conclusion
These were a few of the best trends that we believe will triumph the email market this year. You should try them yourself and see how they improve your campaign conversions.