A large number of online traffic that brands have been getting in the digital space has been coming from the video marketing strategies used to attract audiences. 
Nearly 83 per cent of online traffic of B2C and D2C brands has come from video marketing campaigns. These have been customized for sales, branding, and customer acquisition purposes. For instance, Flipkart's biggest customer acquisition happens through video marketing ads created during the Big Billion Days Sale. Customers become aware of the different types of product launches and offer. 
After the pandemic, brands understood the power of digital space to market themselves. Hence, from offline marketing, video marketing became the new norm of the day to establish trust amongst the audience.
Brands that revamped themselves through visual marketing solutions gained more favourability amongst the audience compared to those that did not. Digital video marketing gave brands a new chance to sell their products and build a community.
With more influencer marketing and easy to create video ads, brands are expanding in the digital space through unique video marketing campaigns.
Here are the reasons brands are using video marketing to grow :
Build a community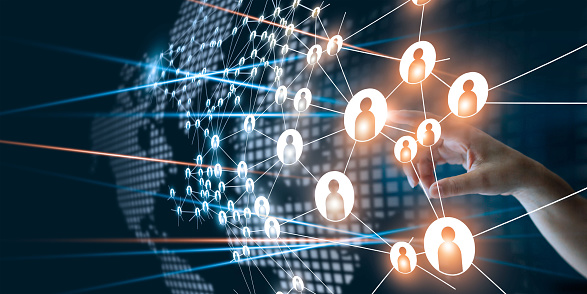 The audience wants brands to give them information that solves their problem of the day to day life. If brands project only their products on video marketing, the audience completely loses their trust. Brands need to build a community that will connect the products to the pain point of the audience.
Engage and entertain the audience
Brands get a higher ROI if the viewership of video content does not reduce even after sales ad campaigns. Audiences are continuously on their phones looking for freshly engaging content. Brands like Netflix have leveraged this behavioural urge of the audience through influencer marketing videos where they promote their upcoming shows and existing content in a humorous format. This allows Netflix to gain more subscriptions and build its revenue.
New launch of product or services
Sometimes brands launch new products or services, or they add new features to their existing SKUs. People need to be made aware of these updated characteristics for a seamless user experience. Hence, it is through video marketing that the consumer can get to know about a new product launch or its upgradation.
PhonePe extensive uses celebrity endorsements in its video marketing campaigns to highlight its new product launches. During its launch to encourage the audience in buying gold from the platform, it set up a police station scenario to highlight that a cop may not guarantee certain things, but PhonePe's gold comes with assurance and validity.
Brands That Use Video Marketing
CRED 
CRED, the fintech brand, has leveraged video marketing ads for people holding credit cards. Through a mockumentary style of video ads featuring noted celebrities, CRED has acquired new users and has become a household name in India as a unicorn start-up.
Recently, CRED has been creating a feeling of nostalgia and aligning its value proposition by revamping old advertisements. It also brought forth its USP in an ad that is like the 90s game show format starring veteran celebrities like Annu Kapoor.
The new vintage ad campaign style is extremely refreshing for the audience and is targeting both the Genz and millennial audiences.
2. Dollar Shaving Club
The video marketing ad for Dollar Shaving Club was the beginning of mockumentary videos that crisply helped in brand positioning.
The video ad showed the founder talking about the product and its USP. It also showed how the company helps people to have jobs.
Although it seemed like an explainer video, it was juxtaposed with humorous elements to achieve the needed tonality.
After this launch, many brands in India, especially in the D2C sector, started to launch video marketing campaigns in the same manner.
3. Make My Trip
The tourism and travel sector has been the first to get the brunt of the pandemic. The ticketing and hotel booking platform, Make My Trip has been using video marketing that positioned the brand as a better choice for Indian travellers looking to avail discounts and find personalized staying options.
To revive local travel, the brand launched an influencer video marketing campaign called, My India. The travel bloggers and influencers showed the offbeat and unseen parts of the country that people must see as travellers. The video marketing campaign was extremely strategic as people could use the campaign's coupon code to avail discounts.
4. Apple At Work
Apple launched a series of branding video marketing campaign that creatively showed the features of Apple products and how it helps employees to deliver on their work.
The Apple At Work campaign featured the underdogs in an office set-up who slowly break out of their comfort zone and bring the best ideas and creative solutions to the table.
The campaign also showed how Apple's softwares and products helped them to even work remotely and even quit to start their own company.
The video marketing was superbly creative and relatable to the target audience who use Apple products and softwares to do their work.
5. Ministry of Tourism India
If you think only commercial or non-profit companies are the ones to leverage video marketing in their branding strategy, then you are very much mistaken. The ministry of tourism, operating in several states, has leveraged unique video marketing campaigns to promote local tourism.
The state tourism boards even have social media channels where they have built a community by creating information videos in collaboration with influencers so that travellers can know about the places they can visit.
MP Tourism even collaborated with Vidya Balan to promote her film Sherni to attract safari travellers to see the natural flora and fauna in Madhya Pradesh's national parks and sanctuaries.
Conclusion
There are several brands and industry in India that needs to leverage video marketing to grow and attract new customers.