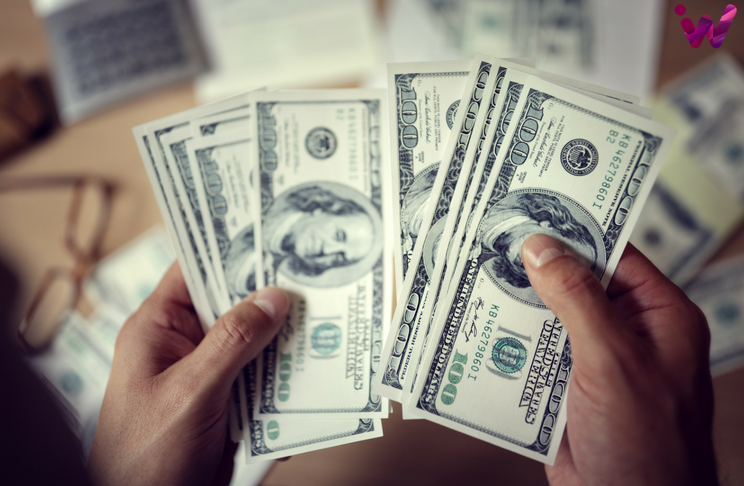 Technology Industry
#1 Capillary Technologies
Capillary Technology, a Hyderabad tech startup founded by Ajay Modani, Aneesh Reddy and Krishna Mehra raised 20 million dollars funding from Warburg Pincus and Sequoia Capital. The startup will utilize the raised funds in new product development, powered by artificial intelligence and machine learning.
#2 Yellow Messenger
Yellow Messenger is an Indian AI based Startup provides One platform with all the tools to grow your business on messaging. The startup has raised 200 Thousand dollars from Amrita Technology Business Incubator (TBI) during PitchFest 2018.
#3 DroneHQ 
Mumbai Based Startup founded by Akash Shah, Divyesh Kharade, and Jinen Dedhia raised 500 Thousand Dollars in the second round of angel funding from Kutchi Angel Network. The startup will utilize the new funds to create its sales team in the US and South East Asia.
#4 Book My Diamond
Another Mumbai Based startup for jewelry retailers to search a live inventory of loose, certified diamonds and buy them, secured 200 thousand Dollars from Amrita Technology Business Incubator (TBI) during PitchFest 2018. The startup was founded by Pinank Kamdar and Sankalp Goyal.
Healthcare Industry
#5 THB
TBH short for Technology | Healthcare | Big Data Analytics based in Gurgaon raised 2.1 million dollars funding from Blume Ventures and HealthQuad. The Startup was founded by Akansh Khurana.
Agriculture Industry
#6 Agricx
Agricx Lab raised Seed funding to the tune of 500 thousand dollars from India-focussed VC fund Ankur Capital along with IIM Ahmedabad's Centre for Innovation, Incubation, and Entrepreneurship (CIIE). The raised funds will be deployed to support product development and expansion.
Finance Industry
#7 Aye Finance
Founded by Sanjay Sharma and Vikram Jetley Gurugram-based online lending startup Aye Finance raised 3.8 million dollars from three investors, including Hinduja Leyland Finance and IntelleGrow.
E-commerce Industry
#8 Shopclues
One of the biggest online marketplace in India Shopclues raised 1 million dollars in a bridge round of funding from Ronnie Screwvala-managed Unilazer Ventures. The startup was founded by Sanjay Sethi, Sandeep Aggarwal and Radhika Aggarwal in 2011.
#9 Doodhwala
Bengaluru-based Doodhwala, a micro-delivery service for fresh groceries received an angel funding of 2.2 million dollars led by Omnivore. The startup will deploy the raised funds in the expansion of its service into new markets, finding talent acquisition and upgrading technology.
Consumer Internet Industry
#10 Grab
HyperLocal Delivery startup Grab, based in Mumbai raised 1.5 million dollars in funding led by SIDBI Venture Capital Arm, SIDBI Venture Capital Limited (SVCL). The startup will utilize the funding towards scaling up its smart locker platform and crowdsourced distribution center model.
#11 FourKites 
Founded by Mathew Elenjickal Chennai-based predictive supply chain platform FourKites secured 35 million dollars in Series B funding round from August Capital with the participation of existing investors Bain Capital Ventures and Hyde Park Venture Partners.
#12 CoLive
Co-living space provider Bangaluru based startup raised 1.8 million dollars in a round of funding from Ncubate Capital Partners, the private investment arm of SAR Family Office.