Almost all the industry experts have a clear view that the year 2018 belongs to Artificial Intelligence and Machine Learning. Ai has completely changed the way we use to consume the information be it virtual assistants like Google Assistant, Siri, or Alexa or thing like facial recognization.
Ralph Haupter, the president of Microsoft Asia recently said that "I believe 2018 is the year that this will start to become mainstream, to begin to impact many aspects of our lives in a truly ubiquitous and meaningful way,"
Growth of AI Companies In India
In India, 2016 is the year when AI based startups started to flourish but it picked up in 2017 when we saw the 100 percent growth in AI startups in 2017 as compared to 2016. Bengaluru is the major breeding ground for AI startups in India, about $87.85 Mn was raised across 58 deals in the AI space.
We have also seen the big fundings raised by the Indian AI based startups. The investors are backing these startups with huge hearts and with the big pile of money.  In 2017, the biggest amount of funding raised by an Indian AI startup was 25 Million dollars raised by Big Data startup Qubole in a funding round led by Singtel Innov8, Harmony Partners among others.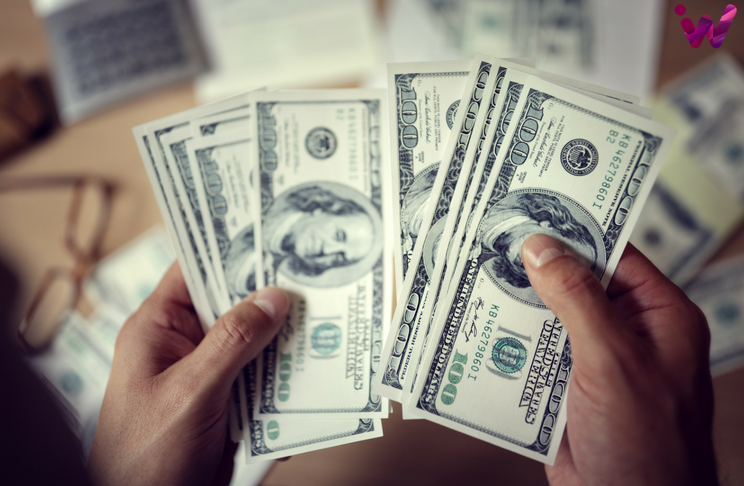 Next was customer data analytics software company Flytxt that raised about 11 Million dollars. The biggest boost for Indian AI based startups came later in 2017 when global tech giant Google acquired a four months old Bengaluru-based AI startup Halli Labs for an undisclosed amount.
The AI sector in India is set to grow to $16.06 Bn by 2022. Here is our pick of Top 7 AI-based Startups in India in 2020.
Top 10 AI-based Startups in India in 2020
#1 Embibe
Embibe is a Bangaluru-based edutech startup. The startup has created a AI based learning platform runs on the website and a mobile app, collects data from students, charging only for advanced analysis and personalized learning recommendations. Students can actually improve test scores by fixing basic mistakes using its AI platform.
The Ai startup aimed to play a pivotal role in the lives of students by leveraging personalized analytics like "Time Spent On Questions Not Answered", "Accuracy metric" and much more. The company says it has identified 27 parameters that can, for instance, predict scores in an IIT entrance exam with 93% accuracy. The company is by enture capital investors such as Kalaari Capital and Lightbox.
#2 Niki. Ai
Niki.Ai is another Bangalore-based startup founded by four IIT Kharagpur graduates. Niki.Ai is an AI-powered shopping assistant. The startup helps business with the technology of natural language processing and machine learning to converse with the customers over a chat interface, to shop for products and services with the help of Chatbots.
This AI based Startup has been backed by some heavyweights like Ronnie Screwvala's Unilazer Ventures and Ratan Tata himself.
#3 Tricog Health Services PVT. LTD
Tricog is healthcare startup based in Bangaluru. This AI based startup has been backed by Capital Partners, Blume Ventures, and angel investors. Tricog is set out to help doctors make instant diagnoses of heart attacks and ensure treatment is not delayed.  Tricog sources ECG machines from General Electric Healthcare, it has built its own sensory device and fits it on the machines.
#4 Flutura
Flutura is a Bengaluru-based IoT startup it gives big data analytics solutions with a vision to transform operational outcomes by monetizing machine data. The startup's flagship software platform, Cerebra, provides diagnostics and prognostics through machine learning and artificial intelligence, to unlock new business value for engineering and energy customers across the globe.
#5 Absentia VR
Absentia is another Bangalore based AI based startup backed by investors like Astarc Venture, 50K Venture, and Exfinity Ventures Partners etc. The VR startup was founded in 2015 and has launched Norah.ai, an A.I. empowered workflow for generating games. The AI enables quick creation and incorporation of all different game elements ranging from the creation of 3D models and their animation to story weaving and texturing.
#6 Arya.ai
This Mumbai based AI startup helps other AI-based startups to solve problems in banking and insurance. Arya.ai help build a complicated system really fast, help users automate a lot of stuff. An algorithm may take months to build. Arya.ai could actually help you build a complete system in weeks.
#7 Uncanny Vision
Bengaluru-based Uncanny Vision delivers AI-based surveillance solutions. Using deep Learning-enabled vision algorithms that have been optimized to run on Edge servers, the company provides cost-effective and scalable security for next generation safe cities and smart industries. It also enables real-time actionable surveillance and analytics for high-value customers in retail and banking.