Keywords are a critical part of any SEO strategy. The success of your business' organic ranking will largely depend on the keywords you choose. There are a lot of companies who are ready to pay a significant amount of money for keyword research to get targeted content for their business.
But you don't have to spend too much money just to identify the right keywords for your business. Here are 5 SEO tools that work best for keyword research.
SEMrush
Popular among digital marketers, SEMrush is a highly effective tool. In addition to the heaps of features it offers, you can easily find relevant keywords for your business. SEMrush allows you to find keywords with seed keywords, identify the keywords that are driving traffic to your competitor's website.
You can also use SEMrush to determine keyword gap analysis, which essentially allows you to compare multiple domains to identify the keywords that your competitors are ranking for, but your website is not.
And it is easy to use as well, to get started, all you need is a URL of the website that you need keywords for. You will be able to see all the ranking keywords from that webpage or website.
KWFinder
If you are looking for a tool that is solely focused on keyword research, the KWFinder is the best option. This tool allows you to carry out both traditional and competitor keyword research. You should be able to find some long-tail keywords by using its question-based keyword research option.
You can also find keyword suggestions by submitting a single keyword. The main highlight of the tool is the questions section where you can get keywords that will allow you to develop problem-solving content. Such content has proven to help business pull targeted traffic and conversions.
You can access the tool for free, as it offers a 10-day trial period to understand how KWFinder works. But it is better to invest in the premium version if you want to get serious about your SEO game.
AnswerThePublic
Another great tool to find long-tail keywords based on the search keyword you submit. Once you enter the seed keyword, you'll get keywords suggestions in the form of questions, prepositions, comparisons.
The tool allows you to do three searches every day if you are on the free version. That is more than enough based on the wide variety of suggestions it offers you.
Keyword Explorer by Ahrefs
Like SEMrush, Ahrefs is widely used amongst digital marketers worldwide. Their Keyword Explorer tool offers thousands of ideas based on your search term. It will also analyze the ranking difficulty of each keyword and display how much traffic each keyword can pull.
Along with Keyword explorer, you also have a Keyword generator, that offers you more keyword ideas for each search engine platform. The tool offers a clean and unique user interface. Though the tool is not free, it is well worth the investment. If you are not sure about investing, you can go with their 7-day trial to evaluate the tool yourself and then decide.
Google Keyword Planner
Google's very own keyword research tool for SEO and paid marketing; Google Keyword Planner is a free tool that anyone can have access to as long as they have a Google Ads account. Create an account, and you have access to the tool that offers detailed analyses of each keyword for Google's search engine.
Although this tool is more suited and was originally built for paid marketing purposes, it is helpful for people who want more keyword ideas about their business. If you are just starting out with SEO, this is the best alternative if you don't have a budget to get the paid tools.
Bonus: Google Trends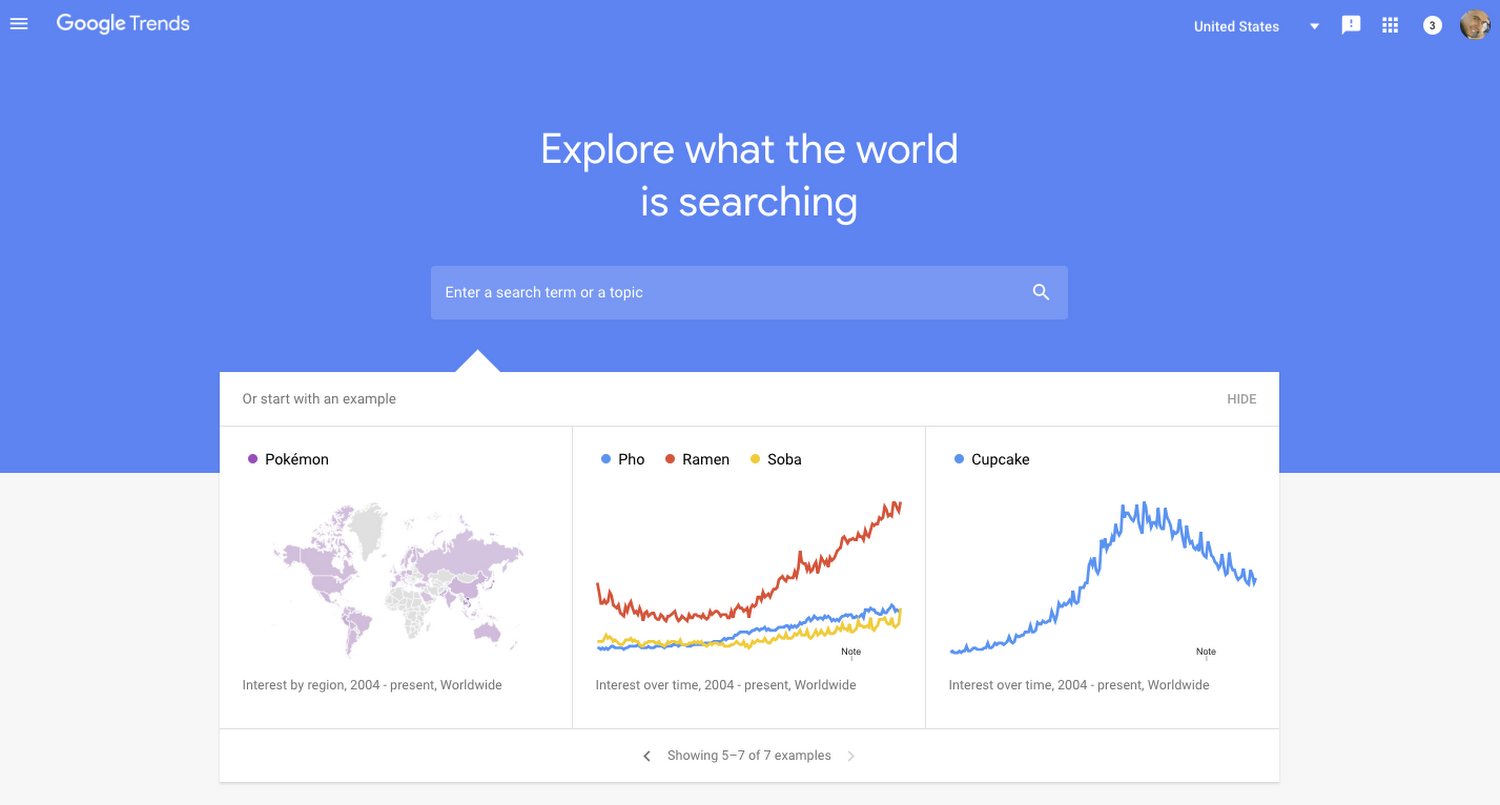 Another free tool that is highly efficient, as it allows you to understand the current keyword trends. It offers keyword popularity, the interest of people based on individual regions, the queries related to those keywords and much more. You can also identify the search volume of each keyword you search for. The tool is free to use and should be present in your keyword research strategy.