India has always been among the biggest markets for trade and business. With all the affordable amenities and manpower it offers to business, it is stepping towards becoming a hub for the commerce industry. With the business front booming in the country, Indian women have proved that leading a company with minimum to no support is not just a dream anymore.
These women entrepreneurs have struggled, faced numerous challenges, and fought their way to the top of the list in India. This has not only been beneficial for society but has also proved how much potential a woman holds. Let's have a look at the 10 successful female entrepreneurs of India today.
Vandana Luthra
Vandana Luthra founded VLCC in 1989 as a beauty and slimming service center. As the company grew, she added other services such as hair care, grooming, and other beauty solutions. VLCC now has more than 5000 professionals working over 13 countries in the world.
The brand is widely known for its weight loss solutions and its exceptionally famous beauty products. The brand includes experts from different professions such as medical doctors, physiotherapists, nutrition, and much more. And they have served more than five million customers over the years.
Vandana Luthra received the Padma Shri award in 2013 for her exceptional contribution to the industry and she was also listed in 50 most influential women in Business in India by Fortune India. In 2010, she was awarded the Enterprise Asia Women Entrepreneur of the year award.
Kiran Mazumdar Shaw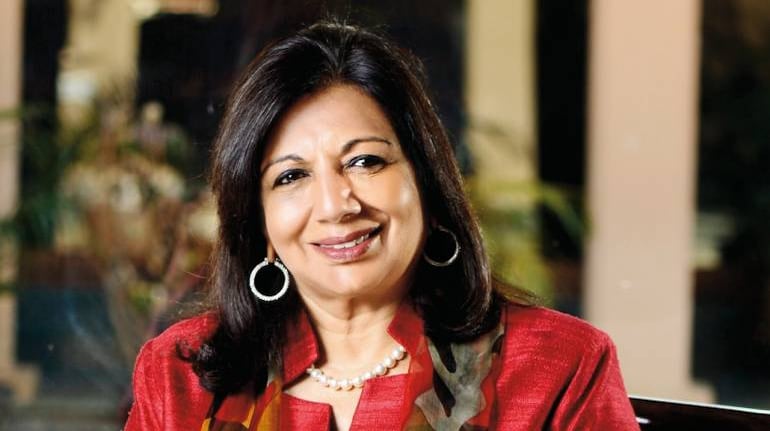 One of the wealthiest self-made women of India, Kiran Mazumdar Shaw is the founder of Biocon Limited, a Bangalore based biotechnology company. Biocon is a globally recognized organization that offers advanced therapies for chronic diseases at an affordable price.
It is also the first company that received approval from USFDA. Kiran Mazumdar Shaw received an Othmer Gold Medal for her contribution to science and chemistry. She is also one of the top 50 women in business. In 2019 she also held the title of 65th powerful woman in the world.
Priya Paul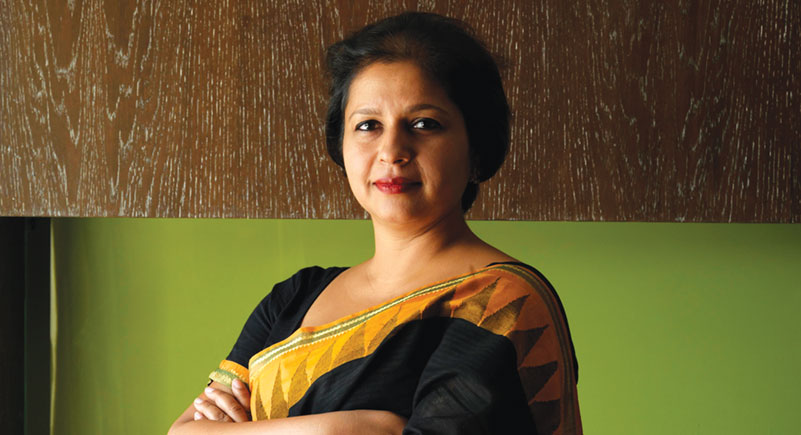 Priya Paul is an Indian businesswoman and the chairperson of Apeejay Surrendra Park Hotels. This is a subsidiary of Apeejay Surrendra Group currently operates the chain of Park Hotels in various locations in India.
Priya Paul started working under her father as a marketing manager at the age of 21. In 1990 she succeeded him as the chairperson of the Apeejay Surrendra park group. In 2012, Priya paul received the Padma Shri award by the government of India. She has opened new branches of 4-star hotels since then, known as 'Zone by the Park'.
Ritu Kumar
Ritu Kumar owns India's one of the largest and most respected designer-wear brand today. The brand main focus is to reflect the ancient traditions of Indian craftsmanship with a mix of her own creativity. Ritu Kumar Started her fashion business in Kolkata with just two tables and hand bock printing techniques in the 1960s.
Within two decades, she moved her business to the international market and opened multiple shops in India. At the moment her company owns more than 30 stores spread in different countries all over the globe. She received the Padma Shri in India and the achievement award at L'oreal Paris Femina Women's Awards in 2013.
Suchi Mukherjee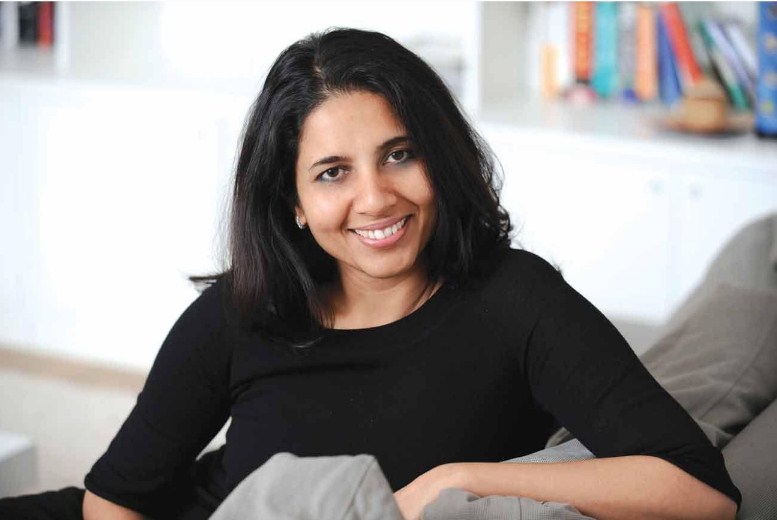 Suchi Mukherjee is the founder and CEO of Limeroad, which started as India's first women's social shopping website. Now, the company offers a range of fashion and lifestyle products for women, men, and kids. The website offers a portal for the users, where they can create their own look by using the products offered on the site. It also allows users to earn money using the scrapbook they create.
Over the years, Limeroad has received multiple awards such as the 'Coolest Start-up of the year' by Business Today, 'Unicorn start-up award' by NDTV. Suchi Mukherjee also received the Infocom Woman of the year -Digital Business award by INFOCOM in 2016.
Indra Nooyi
Former CEO of PepsiCo, Indra Nooyi has become one of the board members of Amazon and the International Cricket Council. She began her career after her Master's degree from Yale School of Management in 1980. She was the project manager at Johnson & Johnson and Mettyr Beardsell, a textile firm.
Apart from working in Boston Consulting Group and Motorola, Indra Nooyi became the CEO of PepsiCo in 2006 and now is the board member of Amazon. She has consistently ranked as the world's most powerful woman multiple times over the years.
Aditi Gupta
Growing up is a conservative middle-class family, Aditi Gupta dealt with the taboos that India society has for menstruation, from a very early age. As she grew up and moved out to the city, the lack of awareness people had motivated her to research the topic for over a year. In 2012, she cofounded Menstrupedia with her husband Tuhin Paul, to educated people about Menstruation with the help of comics. Her work was initially criticized for discussing something so taboo, but it gained popularity and received positive reviews soon after.
The author and Co-Founder of Mestrupedia Comic, Aditi Gupta was listed in the Forbes India U-30 (30 under 30) list in 2014. The main aim of Menstruation comics is to spread awareness and help girls understand their bodies and not be ashamed of something biological like this. Since the launch of menstruation, it has gained a lot of appreciation. At the moment, the comic is translated to more than 14 languages over the globe.
Falguni Nayar
Falguni Nayar has worked for almost two decades at Kotak Mahindra and left as the Managing Director. In 2012, she founded her own company 'Nykaa' which is an online store that sells cosmetics and wellness products in India. There are more than 800 brands on the website and has also introduced 35 physical stores in the country.
Falguni Nayar received the title of Most Powerful Women in Business by Business today and the Women Ahead award by Economics times startup awards, in 2017. Since 3014, Nykaa has been a partner with Femina, hosting events, shows, and awards as well.
Radhika Ghai Aggarwal
Radhika Ghai Aggarwal co-founded shopclues.com in 2011 in silicon Valley in 2011. She is an Internet entrepreneur and also the first woman in India to enter the Unicorn Club. A Unicorn is a business term for a privately held startup that is valued over $1 billion.
Radhika Ghai Aggarwal is currently working as the Chief Business Officer of the company. Over the years she has received numerous awards for her contributions such as Outlook Business Woman of Worth by Outlook Business Awards Woman Entrepreneur of the year by Entrepreneur India Awards and CEO of the Year by CEO India Awards, all of them in 2016.
Vani Kola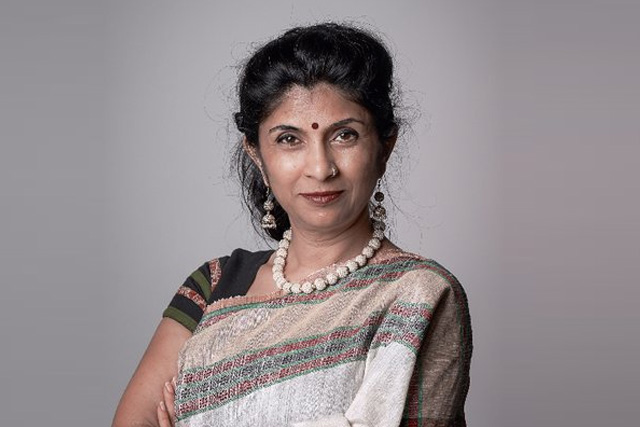 Vani Kola has been listed as the most powerful woman in Business, twice by Fortune India in 2018 and 2019. She founded India's one of the leading early-stage venture capital firms 'Kalaari Capital'.
During her career, prior to starting her own business, she was the CEO of Certus Software and was also the founder and CEO of Right Works in Silicon Valley. In 2016, she was also identified as one of the LinkedIn Top Voices.