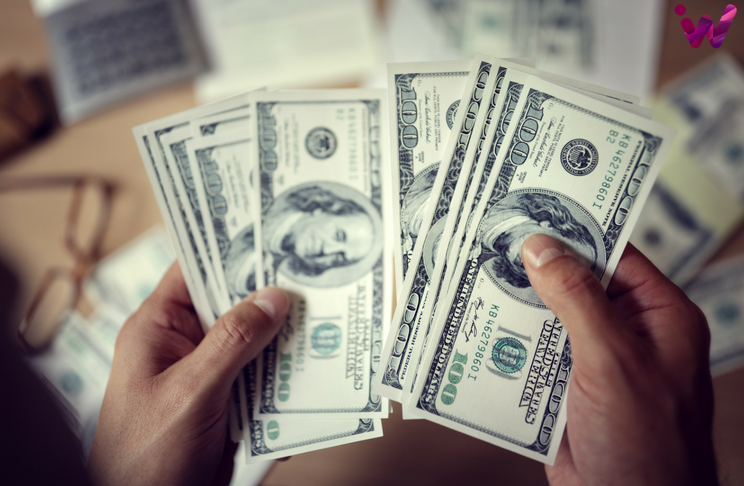 Automobile Industry:
#1 Tork Motorcycles:
This electric bike startup founded by Kapil Shelke received 194 thousand dollars from the Ola founders and Kapil Shelke.  The company has raised a total of 746 thousand dollars including 497 thousand dollars from Ola founders Bhavish and Ankit.
#2 TyreMarket
Tyre Market is an online tire marketplace founded by Michael Welch. Tyremarket.com raised around 500 thousand dollars from Blackcicles's founder.
Real Estate Industry:
#3 HeyHolidays
Holiday rental platform based in Bangaluru raised  1 million dollars in funding led by Hampton Capital. Founded by Kenny Blatt planning to utilize the fund for expanding company's global footprint with an increase in demand shown by its Indian outbound travelers.
#4 Placio
Based in Noida this student housing startup raised 2 million dollars in a Pre-Series A funding round led by Prestellar Ventures, a Singapore-based private equity fund. The company is planning to deploy the funds in expansion in  India and Southeast Asia.
Advertising Industry
#5 Pratilipi
Pratilipi is an online self-publishing portal based in Bengaluru. The startup raised 4.3 million dollars in its Series A round of funding from Omidyar Network and its existing investors.The funds will be deployed to expand and strengthen the existing team in the areas of product, technology and data science and also for further growth and partnerships.
#6 Joveo 
Hyderabad based job advertising technology platform raised 5 million dollars in a Series A round of funding from Nexus Venture Partners. Founded by Rahul Chaki, and Shannon-Marie Butters the company is planning to utilized raised funds in expanding its partnerships and scale its AI and deep learning layer.
Logistics Industry
#7 FarEye
A New Delhi based logistic startup raised 9.5 million dollars in Series C funding from Deutsche Post DHL Group. Founded by Gaurav Srivastava, Gautam Kumar, and Kushal Nahata the company is planning to utilize the funds in increasing their presence across Europe and the US later this year.
Food Industry
#8 Swiggy
One of India's favorite food delivery platform raised 100 million dollars from Naspers, in participation with the new investor Meituan-Dianping in its Series F round of funding.
Education Industry
#9 Shape India 
Pune-based School Health and Physical Education startup Shape India raised 200 thousand Dollars in Pre-Series A round from a group of investors from Sandeep Mathur, former managing director of business software and hardware firm Oracle India Pvt. Ltd.
#10 CollegeDekho
College Dekho an online portal to find best colleges is based in Gurgaon. The startup raised 2 million dollars in its third round of funding from GirnarSoft, London-based ManCapital. The startup will deploy the funding to strengthen its technology, to expand collaboration with international colleges and to increase marketing activities, including more offline campaigns.
Fintech Industry
#11 CashSuvidha
Cash Suvidha is an online lending platform based in Delhi. Cash Suvidha secured 2.5 million dollars in debt financing through financial institutions and private placement. The loans will cater to financing SMEs and individuals particularly in Delhi NCR, Bengaluru, Pune, Hyderabad, Mumbai, and Rajasthan.
Healthcare Industry
#12 CallHealth
Founded by Sandhya Raju this preventive healthcare startup raised 7.8 million dollars led by BCCL. The company is planning to spend the funds on customer education and engagement and to aid its next phase of growth and brand building.
#13 Healthi
Another preventive healthcare startup Healthi secured 3.1 million dollars in a funding round from Montane Ventures. The startup plans to deploy the raised funding to boot up applications that empower users to understand, engage with and take control of their health.
#14 HealthifyMe
Health and Fitness startup based in Bangaluru raised 12 million dollars in Series B round of funding from Sistema Asia Fund. Founded by Tushar Vashisht, Sachin Shenoy, and Mathew Cherian the startup is planning to utilize  the funding to deepen its presence in India
#15 Strand Life Science
Strand Life Sciences raised an investment of 13 million dollars from Quadria Capital, HealthQuad Fund, and Singapore-based Heritas Venture Fund. The Bangaluru based startup was founded by Ramesh Hariharan and Srinivasan Seshadri.
Technology Industry
#16 Icertis
The software company Icertis raised 50 million dollars in Series D round of funding led by Meritech Capital Partners. The startup is planning to expand its geographical footprint in North America, EMEA, and Asia Pacific.
E-Commerce Industry
#17 Furlenco 
Online furniture rental startup secured 1.5 million dollars in a debt funding round from a consortium of HNI investors via non-convertible debentures.
Watch the video.