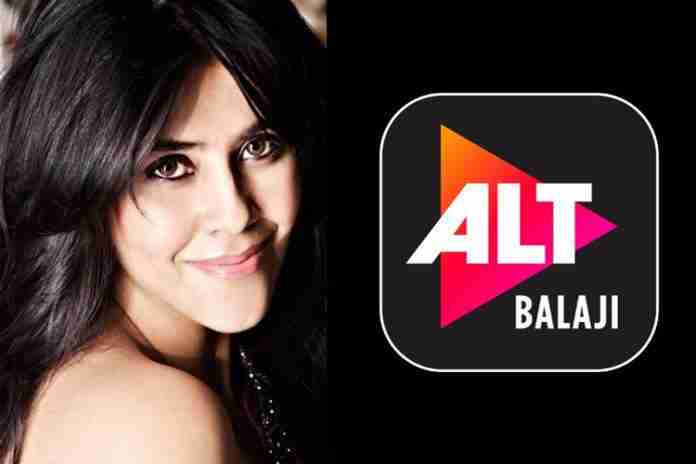 Balaji Telefilms owned in-house streaming platform, ALTBalaji said that its monthly user base has doubled from 2.3 million to 4.6 million. The app has charted number 3 in the list of India's 'Top Video Streaming Apps by Consumer Spend' for 2018.
ALTBalaji priced the OTT subscription plans on the lower end in India for just Rs.100 for three months, Rs.180 for 6 months, and Rs.300 for a year. The subscription plan outwitted the other giant streaming platforms like Amazon Video, Netflix, and even homegrown Hotstar by outpricing the plans.
The OTT platform has now over million paid users in less than a year of its launching and has approximately 40 original shows in a row for 2019.
To expand its influence and content distribution base, it has partnered with Jio Cinema, Jio TV owned by Reliance; ACT Fibernet for the provision of its VOD service; Vodafone Play-entertainment app and Ola Play.
Ekta Kapoor's ALTBalaji became one of the few in-house OTT players to produce original Indian video contents besides Netflix and Amazon Prime Video in offering original, premium, and exclusive video content in various genres like comedy, romance, thriller, shows, drama and more. It publishes them in six vernacular languages namely Telugu, Malayalam, Arabic, Tamil, Indonesia and Malaysia's Bahasa besides Hindi.
Balaji Telefilms in a statement said that "Our in-house content gives us the ability to create strong franchises, nurture new talent and ultimately give consumers the best possible entertainment choices, hence making it a value proposition for our investors and stakeholders."
Homegrown video streaming platform, Hotstar claims 150 million monthly active users and is the successful OTT players in India. Another company which is on the race with 100 million subscribers is Eros Now. It has 8 million paid users and is planning to increase its base to 16 million by March 2019.
It looks like India is not ready to give up on in any genre from startup to entertainment. In-house firms are rocketing like never before betting big on the video streaming titans like Netflix and Amazon prime video.