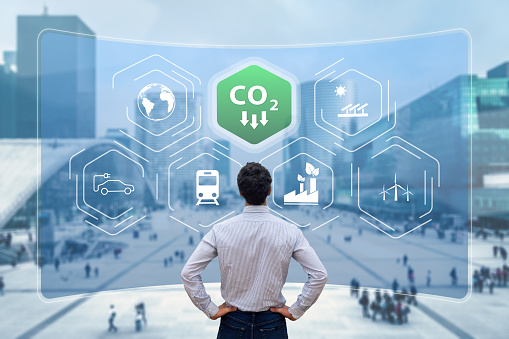 Climate change is real, and it is happening at an alarming rate. From policymakers to activists, everybody is urged to take efforts to reverse the impact of climate change and global warming. Over the decades, businesses and industries have increased and added to the global carbon footprint. To reduce it, green or eco-conscious start-ups are emerging in India, the USA, and the UK. These green start-ups are manufacturing products and providing services that are sustainable and reduce environmental hazards.
Benefits & Functioning of Green Start-Ups In India
In a country like India with an immense population and pollution levels are high, entrepreneurs with their green start-ups are helping to reduce the impact of pollution and wastage by manufacturing upcycled or recycled goods. In doing so, they are reducing India's share of carbon footprints and providing jobs to people.
Many green businesses and agritech start-ups in India are collaborating with local communities and tribal groups in their projects as they understand the local ecosystem much better. These business ventures either have created a patented product or function under the circular economy model.
Some of the innovative efforts and services of these ventures are recognized by United Nations. This is very much needed as these green startups of India require international support and funding to carry out their operations. 
Let us look at some innovations made by the top green-startups functioning in India :
Chakr Innovation
Pollution is a serious reality in India. Many cities such as have poor air quality due to industrial pollution. This has led to breathing issues and also affected the ecosystem.
One cannot stop cars or the development of factories, but we can do something about the smoke and fumes released into the atmosphere
With this idea in mind, Chakr Innovation was founded by Arpit Dhupar, Kushagra Srivastava and Prateek Sachan in 2016.
The green and cleantech start-up in India is run by a team of strategic engineers who have created patented hardware technology that would recycle the fumes released by vehicles. 
Their innovative product, the Chakr Shield obtains soot released by diesel generators and recycles them into ink. Chakr Innovation shows that via recycling, you can change harmful things into something useful. 
Chakr Innovation has been recognized by United Nations, the Government of India, the University of Chicago etc. The founders have also been featured in Forbes 30 under 30 categories of successful entrepreneurs.
Green Ventures
As a start-up, Green Ventures aim to provide sustainable energy solutions through green technologies and eco-conscious business models.
Their initiatives include creating rural social energy generation projects and improving energy efficiency schemes.
Through their efforts and services, Green Ventures is helping to bridge the energy inequity in rural and urban regions, while striving for making clean and renewable energy solutions accessible in India.
Phool Co
Phool Co is one of the prominent green D2C start-ups in India that operate on the circular business model. Instead of using charcoal incense sticks, they are providing a clean alternative option of incense sticks made with floral waste. 
Every day, the rivers of India have become a dumping place of residual flowers.
Started by Ankit Agarwal in 2017, Phool Co focuses on flower-cycling technology in their product innovation. By upcycling floral waste, the organization is improving the water pollution of Indian rivers and also providing income to horticulture farmers who have surplus goods. 
Phool Co has raised funding from IAN Fund, Social Alpha (FISE), Draper Richards Kaplan Foundation (San Francisco), and IIT Kanpur.
Even actress Alia Bhatt has joined the initiative as an investor. 
Beco
Beco is a Mumbai-based green start-up founded in 2018 by Aditya Ruia, Anuj Ruia and Akshay Varma. The organization focuses on creating sustainable and biodegradable alternative solutions for one-time-use products like toilet papers, face cleaning tissues, dinner napkins. Beco's product ranges from kitchenware to personal care categories. 
The SKUs are manufactured by using raw materials such as corn starch and bamboo. Beco is also conscious about its product packaging which is done by using recycled craft papers. 
Its entire production process is free of using any plastic material. 
D&D Ecotech

In India and all over the world, the water crisis is a reality. Rainfall has become very erratic and irregular. Farmers are the first ones to bear the brunt of the water shortage, which affects their crop production. 
The water crisis will eventually lead to famine and droughts in the near future. Hence, we need to save water with sustainable solutions.
Waste Ventures India
Every day, enormous amounts of waste materials get dumped in the landfills of India. Some are incinerated or are thrown in the river waters. This leads to pollution of land, water, soil, air.
Waste Ventures India's initiatives are helping offices and housing societies to manage their organic wastes.
The organization has a strong Research and Development team that has helped create an odourless and fly-less mechanism for generating high-quality composts.
Waste Ventures India also conducts awareness-building activities on waste management. It has been the first organization in Hyderabad to provide a digital doorstep recyclable pick-up service. Over the last nine years, it has converted over 300o tonnes of waste materials from landfills and dumpsites. 
7) ZunRoof
ZunRoof aims in providing sustainable energy resources through solar power. The organization was founded in Gurgaon in the year 2016 by Pranesh Chaudhary and Sushant Sachan.
ZunRoof calls itself a green home tech startup and a residential solar rooftop company.
Over the six years, ZunRoof has executed over 10000 solar rooftop installations in 75 cities. It has boasted of saving household electricity bills of Rs 50 crores.
The innovation is helping urban India channel solar energy to save their electricity bills and reduce their carbon footprints.
These green start-ups of India are doing business for the greater good. They are profitable and are efficiently solving pressing environmental problems with their innovative products and services.