India has always been an agricultural economy. Most of our trades happen through the exports of agricultural goods. This counts as a significant source of revenue for our country.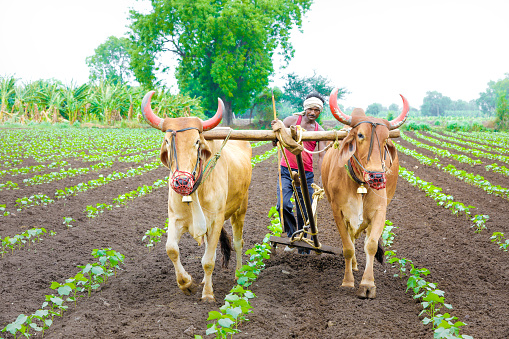 However, with climate change, recession, and fluctuating water availability, farming has not been profitable. More than food crops, cash crops are being grown. To revolutionize and bring profitability, these agritech startups in India are changing the farming sector in the country.
Agriculture can be profitable if farmers learn new farming techniques with less water usage and low implementation of pesticides. Agritech startups are bringing technological advancements through which farmers can even connect with buyers and sellers and find competitive pricing of crops across mandis in India.
Agriculture accounts for 17 percent of India's GDP. To increase the abundance of food and ensure farmers ger fair pricing of their products in the market, these agritech startups in India are streamlining the farming sector with one innovative solution at a time. 
Let us look at some of these agritech startups in India:
Gramhal 
Started by Harvard Alumni, Vikas Birhma; Gramhal is an agritech social startup operating in Maharashtra and Madhya Pradesh.
Gramhal aims to make farmers and farming financially profitable by using technological solutions and interventions to provide farmers a platform to build their rural community and network.
Gramhal's digital platform and Whatsapp bot, Bolbhav has helped thousands of farmers and agribusiness to analyze the pricing of their produce across wholesale markets in India. Farmers use the platform to also get support and information about new subsidies, grants, farming techniques.
Agri Tourism India
Agri Tourism India promotes the India of local agricultural and sustainable tourism in Maharastra. It was started by Pandurang Taware and his wife Vaishali since the early 2000s. Through this venture, Taware has been helping farmers to increase their farmers as tourists get to stay on their farms, milk cow, and eat fresh farm produce.
They can also learn local artwork and buy handicrafts and grains from the farms before leaving.
For his work, Pandurang Taware has been awarded by the President of India.
His venture was also recently featured on Shark Tank India.
KG Agrotech
Started in Malegaon by Kamlesh Ghumare, KG Agrotech aims to solve the health issues faced by farmers while spraying pesticides. They have to carry a heavy machine and while spraying, their nose, eyes, and skin also get exposed. This leads to back pain and skin diseases.
KG Agrotech has created a pesticide cart that the farmers can use to spray by simply pressing the handle. It is a lightweight machine and is extremely useful for farmers.
The venture was featured on Shark Tank India and even got funding from Peyush Bansal.
Bijak
Founded by Nikhil Tripathy, Bijak has bought digitization to local mandis and brokers through its mobile application. Through the app, agro traders, farmers, wholesalers have been able to maintain the supply chain, find buyers and sellers, and even make payments.
Bijak wants to digitize the offline agricultural markets as it is a $200 billion dollar industry.
Intello Labs
Founded by Milan Sharma, Nishant Mishra, Himani Shah and Devendra Chandani in 2016, Intello Labs through its innovative products which leverage technological solutions so that farmers and agro traders can assess the quality of fruits and vegetables before selling, This is done by computer vision and deep machine learning methods.