Since the year 2020, the world came to a standstill and people lost their jobs. However, self-reliance became the ethos of every household. This idea of self-sufficiency in the country empowered the youths and elderly to be detached from their service mindset and develop an entrepreneurial mindset. We saw ed-tech and fin-tech companies becoming the unicorn start-ups in India.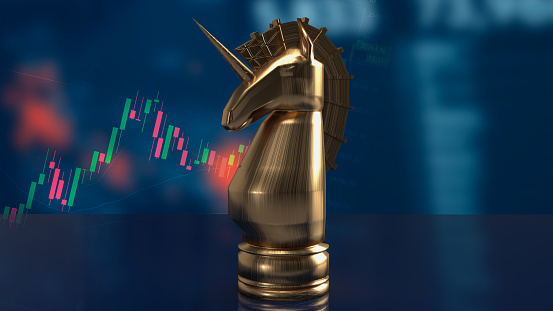 Unicorn start-ups are those organizations that are valued at two billion dollars. In 2021, nearly 46 start-ups have become unicorn start-ups of India. Globally, India is the third-largest unicorn hub, after China and USA. 
The companies that became unicorns start-ups of India are – Flipkart, Meesho, Mamaearth, Cred, etc. Many of these start-ups are based in Bengaluru and Mumbai.
Recently, Sony launched Shark Tank India and the show featured Ghazal Alagh and Peyush Bansal, founders of Lenskart and Mamaearth. Both are from eminent unicorn start-ups of India and are investing in new-age entrepreneurs
With these unicorn start-ups, India is seeing a new wave of entrepreneurship. These unicorns have also generated enough employment opportunities for the common public. Secondly, the founders of these unicorn start-ups are also investing in other companies and start-ups as seasoned or angel investors.
Let us look at the top unicorn start-ups in India :
Flipkart
This e-commerce marketplace site came into being in 2002 by Sachin and Binny Bansal. Flipkart is one of the biggest online marketplaces of India selling 150 million diverse products to customers. Flipkart is backed by Walmart and Softbank.
The start-up received its unicorn status in 2011-2012 and is currently valued at 37.6 billion dollars.
Its Big Billion Days Sale is one of the most sought-after online shopping events for customers to get products at discounted rates.
Flipkart has also scaled and launched its own OTT platform called Flipkart Video.
CRED
Founded by Kunal Shah, CRED as a fin-tech start-up was not even known to the general public before 2021. In 2020, the company was running at an operational revenue of 57 lakhs and now it has gotten a unicorn status with a 2.2 billion-dollar valuation.
CRED helps premium credit users to get rewards for paying their credit card bills on time. It has now over 6.9 million users joining the CRED family.
The company has built up and grabbed users' attention via its humorous branding and marketing tactics.
CRED also has ventured into e-commerce with their vertical CRED store where users can unlock reward points and shop from e-commerce stores.
Nykaa
This beauty and fashion e-commerce marketplace founded by Falguni Nayar has given Amazon and Myntrasome tough competition by emerging as one of the female-led unicorn start-ups of India.
In 2021, Nykaa also launched its own IPO and is currently valued at 2.3 billion dollars.
Nykaa's target customers have been the young audience, hence it also expanded to another vertical called Nykaa Fashion for selling clothes and designer apparel.
Mamaearth
Mamaearth became the 42nd unicorn startup in India. The brand sells skincare and cosmetic products that are organic and toxin-free for the users. Through aggressive marketing and branding, Mamaearth became one of the trusted D2C skincare brands.
Recently, Mamaearth's founder, Ghazal Alagh, was also featured in Shark Tank India as a seasoned investor and mentor.
Byju's
Started in 2011 by Byju Raveendran & Divya Gokulnath, Byju's has become one of the biggest ed-tech unicorn start-ups in India.
The company is valued at 16 billion dollars and is backed by Aarin Capital and BOND.
Today, Byju's 15 million paid users and has even Aakash Institute for online classes for IIT and NEET.
Meesho
Meesho as a start-up was incubated by Y-combinator program and today it is an eminent player in the social e-commerce segment.
In 2015, Meesho was founded by IIT Delhi graduates – Aatrey and Sanjeev Barnwal. It acts as a reseller network for small and medium entrepreneurs to sell their Facebook and Whatsapp networks.
Meesho has supported 13 million individual entrepreneurs to gain an income of Rs 500 crores.
Meesho is valued at 5 billion dollars and is backed by investors such as SoftBank, Prosus Ventures, Facebook, Shunwei Capital, Venture Highway, and Knollwood Investment.
Groww
Groww is the second most credible wealth management unicorn start-up in India after Zerodha.
Groww was founded by ex-Flipkart employees Lalit Keshre, Harsh Jain, Neeraj Singh, and Ishan Bansal in 2017. It has an app that allows users to invest in stock markets, gold, and, mutual funds. The consumer can also see and monitor the growth of their investment portfolios.
Groww's tech platform also gives the users data about which company's stocks are performing well and can give them high returns. This allows the users flexibility in choosing risk-free investment options.
Groww has over 15 million registered users and it is currently valued at 3 billion dollars.  Within the last six months, the unicorn start-up has tripled its valuation worth. 
Closing thoughts
In between the years 2020-2030, India will see a heavy wave of entrepreneurship. With the passion economy booming, more young entrepreneurs are starting their businesses from the comfort of their homes. It is also estimated that a large number of these start-ups will be headed by women entrepreneurs.
As innovation and creativity grow, India will see more start-ups growing and generating revenue. This shift towards entrepreneurship will make our country's GDP higher and steer us towards self-sufficiency.
As Boat's founder Aman Gupta said that India's new national animal is now the unicorn, we shall see more companies being valued at billion dollars.