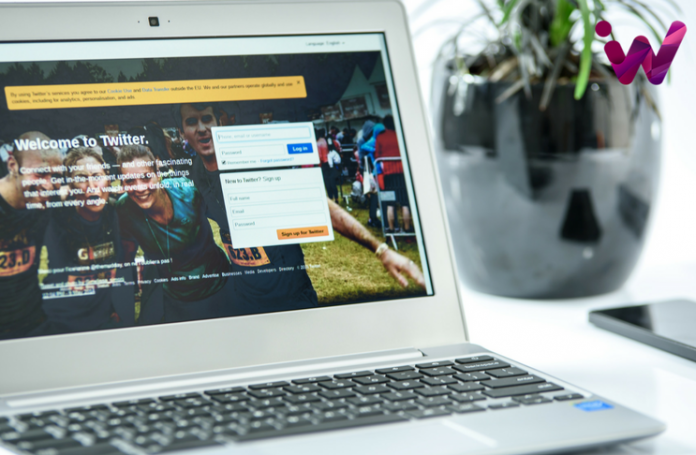 There are no two ways about the fact that Twitter is one of the best marketing tools available in the market. In India Twitter has around 27 million active users in 2017. If we see the trend from last few years it is expected to reach around 40 million active users till 2019. Whatever your marketing goals you have for your business, there is no doubt that Twitter can be a powerful tool to help you achieve them. With new extension of 280 words per tweet now you can explain your products or service more clearly to your audience.
Twitter is not just a great marketing tool but also very constructive in interaction with your fans and followers. One such great feature Twitter provide is Direct Messages also known as DMs. It is a great way to interact one on one with your fans. It makes them feel special and eventually help you to create a loyal fanbase. It seems a very small thing but, trust me it will help you to improve your brand image. Let us discuss in details about Direct message tool of Twitter and How to send direct messages automatically.
What is Direct Message?
Direct Messages are the private side of Twitter. You can use Direct Messages to have private conversations with people about Tweets and other content. It is the great tool for social media marketers. You can send direct messages to anybody who is following you.
There are many uses for Direct messages, especially now that sending DMs with multimedia content at scale is an option. Direct messages give you high CTR of up to 70% which is way higher than your Email or SMS campaigns. Here are few other ways to use Twitter Direct Message Feature.
#1 Product Launch
If you have the product to launch in the market Direct message is the best way to make people aware of your product. You can use DM campaign to offer discount codes for the product you are launching.
#2 Competition and contests
As a part of your audience engagement strategies, you can conduct competitions and contest through Twitter Direct Messages. Direct messages can be a great way to get in touch with the participants and keep them informed about the development of the contest.
#3 Welcome Direct Message
Send a welcome message to the new followers make them feel important. Send a Direct Message To welcome your new followers and have those DMs get warmly received, deliver something valuable in that message.
#4 Lead Generations
If anyone follows you on Twitter, It is a fair assumption that he or she is interested in your product. offer them something relevant to their interests, which they'll be keen to get hold of through Direct Message.
Now, so you know the impact of Direct Messages on Twitter. You must be thinking that there is one man, specifically assigned to the job of typing this monotonous message out, time and time again, as and when the company gets a new follower. This is not true. There is number of free and paid tools available in the market to Send Automated Direct Messages on Twitter.
Top 5 Twitter Tools to Send Automated Direct Messages
#1 Social Oomph
SocialOomph is a social media management tool designed by a Canada-based firm in 2008. This was previously known as TweetLater.com and concentrate only on social media solutions for Twitter. But in 2009 the app expanded its functionality by covering other social media networks. To support this expansive strategy, the app was renamed as SocialOomph. It is a tool that will help you increase your productivity by sending automated direct messages.
Social Oomph also allows you to schedule tweets, track keywords, follow those who are following you, get new followers, use buzz, and much more.
#2 CrowdFire
CrowdFire is the best tool to send the free automated direct message on Twitter. Crowdfire previously known as "Just Unfollow" is a social media engagement company which helps to gain followers on Instagram and Twitter. This app is used by more than one crore creators or sellers. Crowdfire allows you to schedule posts for Instagram or sends automated direct messages on Twitter.
What's good in Crowdfire is they let you add multiple welcome DMs & all of the messages will be sent out randomly. This is pretty cool as you don't want to end up sounding like a robot sending the same message to everyone.
#3 Tweet Manager
Sending automated direct messages to new followers is not the only way the automated direct message function works. You can use such messages to craft a reply to whenever your company's name has been tagged somewhere or mentioned. Sometimes simplicity steals the show. TweetManager is just such a tool, that's not too flashy, completely free (no terms and conditions) and really easy to use.
#4 App Unfollower
App unfollower is another free tool to automated direct messages. Automatic direct messages may be one of the main things it has to offer but it's not all that it has to offer. It gives access to information about your recent followers, unfollowers, fans and so on and so forth.
#5 Unfollowspy
Unfollowspy is the 100% free toll to send automated direct messages. Unfollowspy auto dm lets you easily know who followed and unfollowed you and even know which users are inactive as well.However, the best part of this tool is that it lets you send a custom automated direct message to all new users, thus letting you welcome and impress them with a personalized touch.