When it comes to branding, most people will associate the term with a company or a business. However, a brand is not limited to either of those. Each individual that has an account on social media can be a brand. With that in mind, personal branding would be the process of building methods and strategy to present yourself to the other users. And there is no better place than social media to create your personal branding.
Here are 5 tips that will help you through the process:
Area of Expertise
The first step is to identify your strong areas, i.e., identifying the areas where you have expertise. Understand how it sets you apart from the others, as it will significantly help you with the rest of the points in the list. If you do not know where to start, ask yourself, when should people refer to your brand.
For example, if someone thinks of fast-food restaurants, McDonald's or KFC would be the first brands that would come to their mind. That is because these companies have built their branding around the fast-food subject. Similarly, think of things, it shouldn't have to be just a single one, that people should relate to your brand. Understand your capabilities and find the one thing that you are good at.
Social Media Profiles
When building your social media presence across different social media platforms, it is crucial to keep it consistent. That means, keeping your profile names, images, logos etc. should be the same or consistent. Understand that your name and the images are what's going to help users recognize the brand.
If you have different names and logos across different platforms, it will only confuse the users. When adding descriptions, headlines or bio on your profiles, it's important to keep that unique and catchy. Don't go overboard with these things; keep it simple, so people can easily remember them.
Imagine if Nike chose their tagline as "it is important to never think twice about your actions" instead of "Just do It", no one would be able to remember them. Same applies with the logo; a simple check is so much more memorable than anything else.
Be Consistent
One of the best methods to make your presence known to the people on social media platforms is to publish posts every day. Since you have already established what you are good at, it shouldn't be difficult to find relevant content to your users.
Posting consistently is also among the most significant factors that lead to the growth of your brand. The more people see your posts, the more they know about your brand and your expertise. Each social media has its own ideal frequency that should be considered when deciding one for yourself. Prioritize the social platforms where you have more influence, and then move to the next one.
Build Connections
The next step is to build a connection with your viewers, followers and others on each social media platform. Posting consistently will help grow your social media presence, but getting involved with your audience and others within the community will help build a sturdier connection.
Try to keep in touch with new connections and follow up as much as you can. Help your audience interact with each other more often, to build a strong community. Try to build connections with influencers and people who aced in the field. If it feels difficult, don't be afraid to ask others for help. Communicate with your audience wherever you get the chance to close the gap between the brand and its audience.
Keep Track of Mentions
Mentions, responses, and replies are important on social media, especially when they come right after you post. It is important to keep track of mentions, tags, and replies.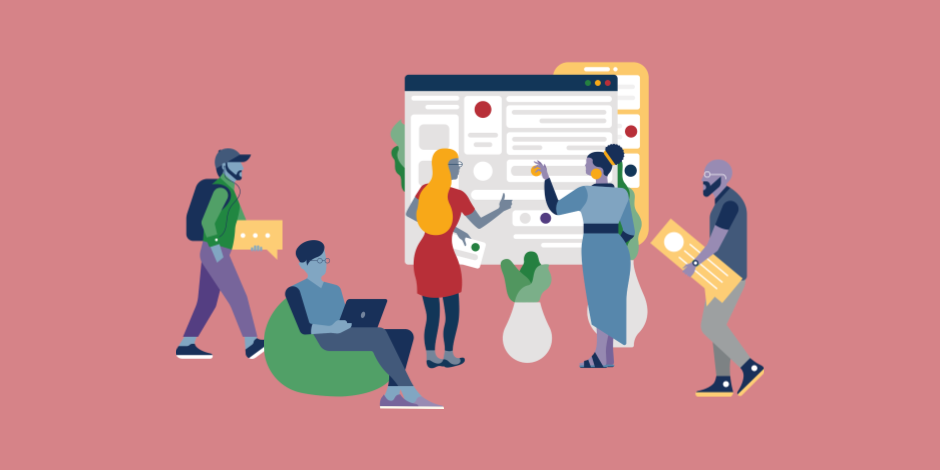 Further, it is always best to reply to these things as quickly as you can. When people tag or mention your brand, they expect a response within the first 24 hours. Anything more than that, they might have already made up their mind about your brand; one that might not be in your favour.
Use various tools to track such things such as email notifications, or social media tools built with such functionalities in mind. These features are now available on every major social media platform as well. Further, you can also utilize mobile notifications if you frequently use your smartphones.