Are you planning to launch a social media campaign? True, that social media campaigns have immense potential, but only if done the right way. The primary purpose of a marketing campaign on the leading social media platforms is to make your business go viral and establish a positive brand identity. As a social media manager, you must see to it that the campaigns should grab the attention of your target audience, arouse their interest, and create a desire in them to take the necessary action. The expert social media consultants use a lot of creativity in order to get the desired results. Some of the funny yet impactful social media campaigns launched some Indian companies are:
'Magic Pencil Project' Campaign by ICICI Bank
To popularise the Creative Master's drawing contest, ICICI bank created a weblog, YouTube channel, Facebook page and twitter where the hashtag, #IfIHadTheMagicPencil was used. The objective of the campaign was to create an awareness about the drawing contest through which the participants, with their drawings could contribute to a social cause. Magic pencils were promised to be given away, with the help of which the participants could bring life to their sketches.
'OreoBesties' Campaign for Oreo Orange Cookie
Oreo launched a funny social media campaign to introduce their orange crème cookie. Through the campaign, they wanted to show that orange crème and oreo cookie are best friends. Fans were asked to share their selfies with their best friends and share them online, using the hashtag #OreoBesties. There are several visuals that were custom created based on the tweets from the fans.
"#BreakingStereotypes" Campaign by TrulyMadly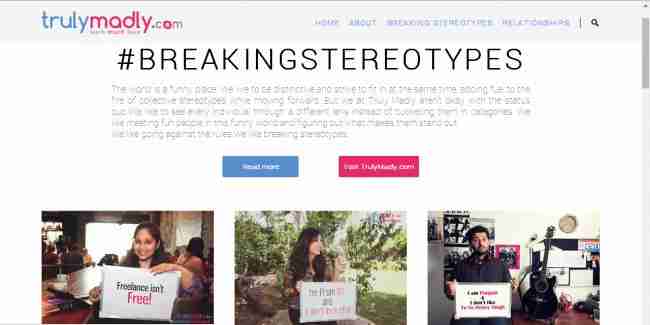 TrulyMadly, which is a match making service, launched its #BreakingStereotypes campaign, through which they found out the common generalizations faced by boys and girls, during their growing up years. Based on their feedback, they created interesting visuals that were shared across the social media channels.
'The Royal Aspira Beyond Words' campaign by Asian Paints
Asian paints launched a twitter contest, where the participants had to share on twitter what made them speechless. About 75 mime videos were created from such 11k tweets and the videos were shared online.
"Shopping Makes Me Happy" Campaign by Homeshop18
'Shopping Makes Me Happy' campaign launched by the ecommerce website, Home shop 18, featured two, animated father- son cats. The fans were engaged with fun activities using memes, which were based on Bollywood and confessions about shopping. The funny part is each cat had its own personality and also a unique twitter handle.