Looking for more ways to improve interaction with your customers? Facebook Messenger is among the top platforms that you can start using today to market your brand on a personal level. Most of the people prefer chats these days instead of answering calls or emails since this is much more efficient.
Here are five tips that should help you use Messenger for marketing:
FAQ with Automated Responses
Customers tend to have a lot of questions in general. Setting up automated responses for messenger will allow you to answer some frequent customer questions. And you don't even have to pay for it, Messenger has this feature built-in.
If you have had a physical store, think about the question your customer generally asks when they walk in or enquire about a product. You can also add some basic contact related questions as well. Such as your business hours, your location, FAQs, your warranty services, and much more.
When setting up automated responses, keep your customer's interest in mind. You need to impress the user and capture their attention. The easier it is to understand your business and services, the better it will be for them to trust you. Make sure to proofread all the content that you will be adding.
Reminders and Messages
Facebook allows businesses to set up their page so customers can book appointments without getting out of Facebook. Make sure you have a 'Book Now' button on your page so customers can book appointments easily. Once you have this feature set up, the Messenger will allow you to set appointments and send reminders and follow up messages to your customers. This helps increase customer engagements with your page.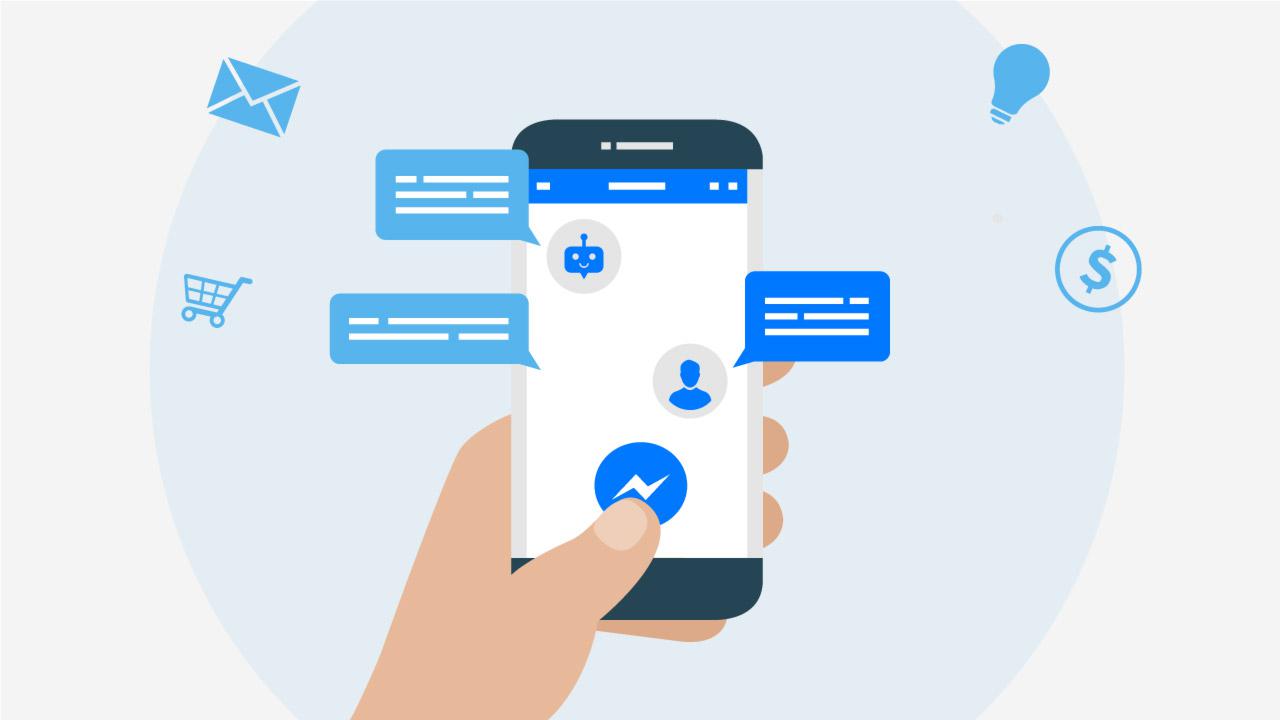 But always be aware of Facebook's policy for business communications with customers. Always refer to the 24 hours + 1 Rule. Once a customer initiates a response in Messenger, your business has 24 hours to send replies. Once this 24-time span is over, you can only send one more message to the customer, this 1 message should be a non-promotional message. However, you are allowed to send an unlimited promotional message during the initial 24 hours.
Have conversations With People During Events
If you are setting up an event, make sure you check the 'Allow guests to message about their reservation' option. This allows you a chance to engage with users just like you are having a normal conversation with someone on Messenger. To increase awareness, run some ads to users who responded to your events.
Encourage People to Start a Conversation
Though you can't start any conversation with your customers as a business using Messenger, you can still encourage people to start a conversation with you. You can achieve this by adding a Send Message CTA button to the posts you add to your Facebook posts. When creating a post, add a relevant image to your post with the content and select the 'Get Messages' option and publish the post.
You can also add team members to your chat, which allows users to feel more connected since they'll know they are talking to a real person. You can activate this feature simply by going to your page settings and choose messaging from left navigation. From there scroll down to the last section and you can select a name and image for a profile.
Retarget with Facebook Ads
Once you have a good list of people who have messaged your page, you can create a custom audience to retarget them with Facebook ads. Since these users have shown interest in your business, running ads will help you keep in touch with them.
You can also use demographic targeting to refine the audience. Creating a lookalike audience should ensure that they will respond to your messages.
Messenger Marketing is known for achieving conversation, Integrate Facebook Messenger into your marketing strategies, and always remember, your first conversation should be engaging enough so people will think about coming back for more.