LinkedIn released its stories features to a select few regions, such as Brazil, Australia, France, UAE and the Netherlands, in the beginning, as it was still in its testing stages. After carefully testing it for a while, they finally released the feature worldwide.
Stories have become an integral part of engaging with your audience, as we have witnessed the same on other major platforms such as Instagram and Facebook. With the Stories features made available to the LinkedIn platform, businesses have a better opportunity to promote themselves.
Here are five ways you can use LinkedIn stories for promotion:
Professional Tips
Since LinkedIn is the biggest platform for professionals, the Stories feature can be utilized for building a professional network for your company. You can start by sharing some important projects your business is working on, or showcase the business premises.
Share how your business handles projects with some 'behind the scenes' features. It can also help if share some tips and tricks in the Stories with your audience. The aim should be to build a connection with others. People feel connected to a business when they engage with their customers on a regular basis.
Customer Testimonies
Another great way to promote your business with Stories is by creating customer testimonial stories. You can either share customer reviews on the platform or ask some of them to create a short testimonial clip that you will share on the platform.
Brand News
Use LinkedIn stories to share the latest news and announcements about your business to let people know what's coming next. This will help boost engagement, as people will understand that the company likes to keep their customers up to date. Further, announcements about future products or features can help build excitement among your audience.
Share Q&A
Hosting LinkedIn Stories to answer some frequently asked questions or questions that your clients or customers might have about your business, is another excellent method to promote your business using Linked stories.
You can add a short snippet of the question as well, to address the person asking the question, like you can on Instagram and Facebook stories. Q&As are great for building connection with exciting audience and prospective customers.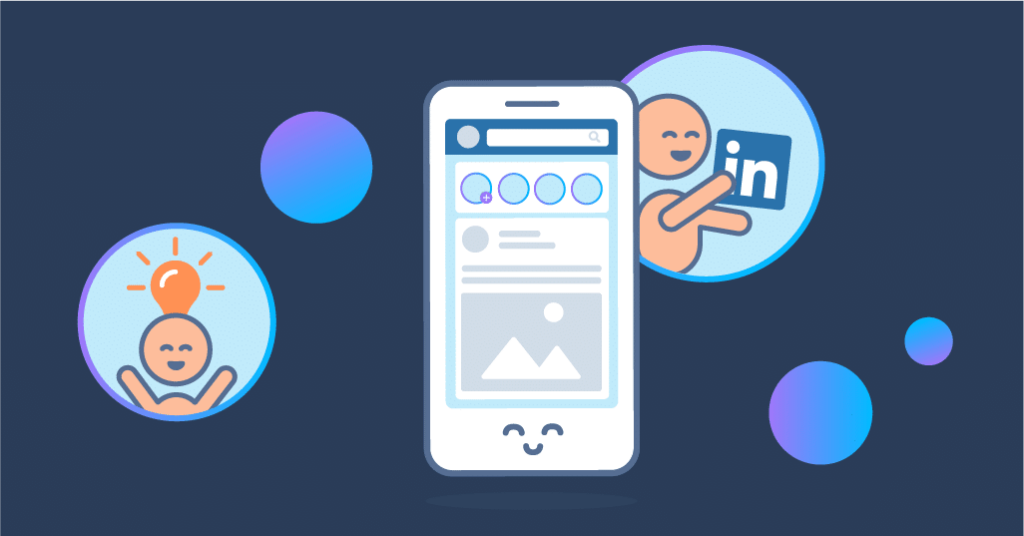 Real-Time Updates
Since these stories have a short lifespan,as they stay on your profile for 24 hours, they are perfect for sharing real-time updates from a live event your business is hosting or attending.
This includes sharing short clips of an award ceremony or sharing how your team spends their spare time in the office and so on. You can also share a short snippet of workshops your employees or colleagues use in the office.
Closing
LinkedIn Stories is a great feature that allows businesses to share their insights and everyday experience with other professionals and customers. It an effective tool to build meaningful relationship with your community.
LinkedIn Stories is not just about posting; you can also watch stories from other brands to find inspiration and value. Consider using these tips while building your marketing strategies and share your professional story.