Being a marketer, you have to rely on a lot of core apps that require a bit of hard work and mental effort. But if you incorporate some productivity apps into the mix, you can streamline half of the process and make your life much easier. Here are 5 apps that help you do just that:
Evernote
Available for all the platforms i.e. web, android, IOS, Mac, and windows. Evernote is one of the best apps you can find for notetaking. You can use this app to note down your ideas, make checklists for to-do lists, and add reminders for the notes that you need to remember.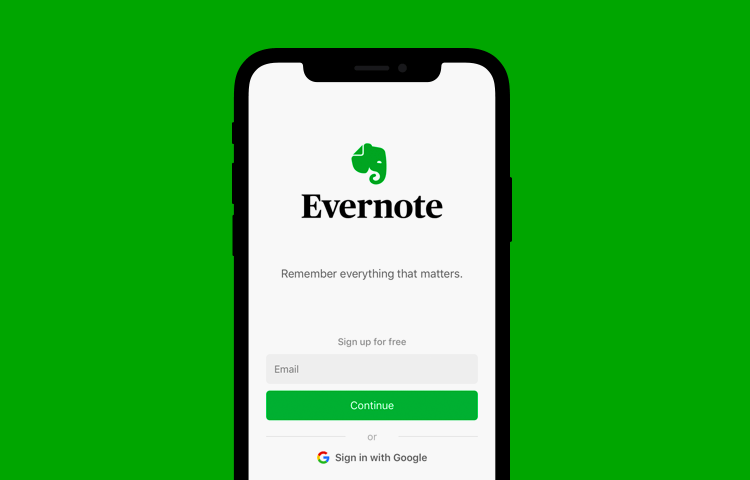 You can also add in files from your galleries, take pictures from the built-in camera or add images from other corners of the internet as well.
Once you have all the content added in, you can organize all of them with notebooks and tags for a custom file system, or you can also use search features built inside to find what you added earlier.
The app also comes with a web clipper that helps you save articles, images, recipes, and much more, directly into your notebooks.
Google Keep
Do you love sticky notes? If you do then this is the best app, you'll find out there. Google keep is a virtual sticky note app that lets you add in custom notes quickly for you to access them later on. This app is also available on all the platforms including web, chrome, Android, and IOS.
You can also add an extension to chrome browser and access anytime you have an idea while browsing the web. Users of google docs can also benefit from this since you can find the google keep sidebar within docs itself. And it's free to download.
Pocket
Bookmarking a website is one of the best ways to keep them safe later on. But bookmarking directly on the web browser might not be the best option at the moment. If you have more than a hundred bookmarks, searching for one particular one might get tedious. This is where Pocket comes in handy.
No matter what you are browsing on the internet, as long as you have a pocket, you can add the page/website directly into your collection. From there you can easily access all of these pages later on within the app itself. Pocket is available for all the platforms such as web, Chrome, Android, IOS, and Mac.
MindMeister
Available for all the three platforms, i.e. web, android, and IOS. There are times when you can't think of the right connections for multiple ideas. This is where MindMeister becomes helpful. Its mind maps allow you to add new ideas and list everything that you have in your mind.
You can add you teams to help you out or add in more ideas or solution to a problem. You can link related ideas to one another which should help you create a great sketch of your ideas. The app is free for the first 3 mind maps. But if you want unlimited mind maps than you need to go with their personal plan.
Google Drive
If you have to constantly deal with documents and files between your teammates in the office, then you might already know how well Google Drive works. Seamlessly sync the app between multiple platforms. Add a file on one platform and it will update the same on every other device where you have access to your google drive.
Google Drive also offers great web apps such as Google docs, Google sheets, Google slides, and much more. A perfect free and efficient alternative for Microsoft Word.