There are times when you have written that perfect blog or copy but you can't find the right image to complete the project. Sure, you can find images from google but most of them can pose a copyright strike on your content. This is something you should stay away from. Using such images on a business website or a website that you monetize can be harmful.
There are sites that offer professional images as well but most of them either come with an expensive subscription price tag or offers cheesy images that don't fit anywhere.
But there are a lot of websites who are free and offer amazing websites, stock, and non-cheesy. And the best thing, they are free! These images are free from copyright restrictions which means you can use them anywhere on your website or content for commercial purposes as well.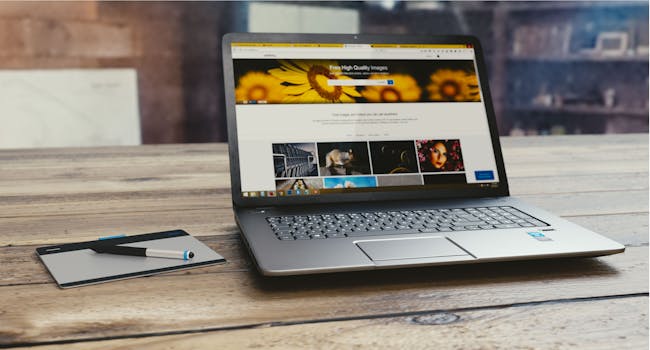 Pexels
Listed among one of the best websites for free stock images on the internet, Pexels offers a lot of unique content. The website updates at least five images to their collection every day. Apart from stock images, you can also find stock videos to incorporate into your content.
Pixabay
Pixabay is also a great website known for offering the best free stock images. Pixabay offers free photos and videos, stock illustrations as well. You can also find vector graphics as well. All the images are free-to-use for commercial purposes and there is no need for any attribution.
Death to Stock
One of the unique photo resources you can find online, that offers some of the best creative images that are hard to find elsewhere. Though the free version offers a lot of photos to choose from, you can go for a premium subscription as well that gives you access to some awesome paid content.
Little Visuals
This website is a little different from other sources. It offers you seven images once a week. All seven images will come at a high resolution and can be accessed once you have signed up for the website. These images are sent to your inbox every Thursday and can be used for any purpose you like.
Stocksnap
Stocksnap offers some of the best stock images and all of them can be downloaded in high resolution. Just like other websites on the list, these are royalty-free images. Categories on the website range from business, nature to technology, and abstract. Just search for a term and it'll give you a list of stock photos for you to download.
Unsplash
Known to be one of the best places to find free images, Unsplash hosts more than a million photos and wallpapers on its website. The images you'll find on this website are really beautiful. From wallpapers for your desktop to nature portraits, it has everything you are looking for.
Life of Pix
If you are looking for stock images without any copyright restrictions, Life of pix should be your next destination. Find high-resolution images that are added on a weekly basis. All the images are offered free and come in high resolution that you can share or download for yourself.
Gratisography
Another great website that hosts a lot of high-quality stock images that are free to use. Every week the website adds new images to its collections. Most of the images are captured by Ryan McGuire. But these are available for free to download and use.
Negative Space
Last, but not least, adding to the list is Negative space, you'll be able to find great high-resolution images on the website. The images and photos can be downloaded without any copyright restrictions. It contains multiple categories from Technology to nature which can be filtered by copy position or color.