It's always a great feeling when your favourite app gets a new feature, one of those features is the Dark Mode. Some of us are there who like the dark background with white text on it, instead of using the brighter alternative that's ready to blind you at night.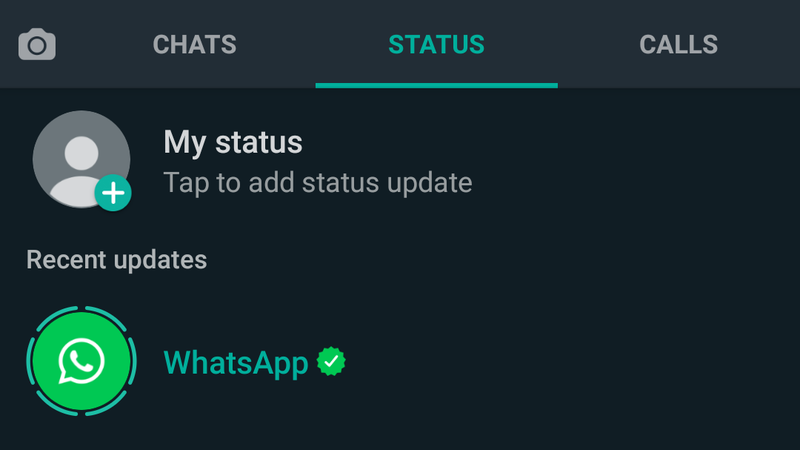 Whatsapp is one of those apps who is getting this feature, but at the moment the dark mode is available only on the beta version of the app, if you haven't opted for the beta version, you'll have to jump some hoops to get it on your smartphone.
Since Facebook is still testing the dark mode for Whatsapp, you won't be able to find the toggle that lets you use the dark mode feature in the app. You'll have to find and install the beta version of WhatsApp in order to get the toggle in the settings. But opting in for the beta version of the app is not possible at the moment since the program is already full: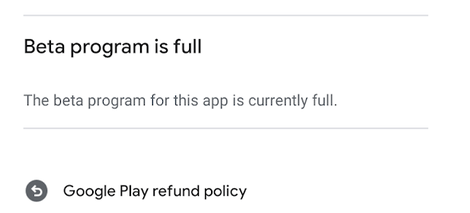 Though it is not recommended sideloading app son your android phone from outside sources, for this one we have a trusted source that you can use to download the beta version without worrying about any issues. Just go to APKMirror and look for WhatsApp version 2.20.13. Scroll down to the download section and click on either version 2.20.13 or the latest version if it's being offered.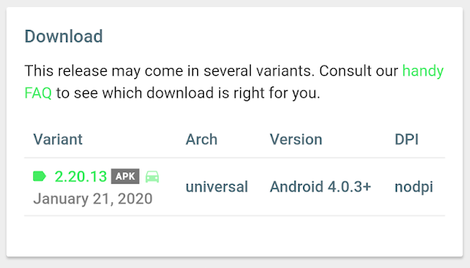 Click on the green link then scroll down to the bottom to find the "Download APK" button. Just click on that and you'll get the download started on your device.

Once the apk is downloaded, you can navigate to your files/storage app, find the downloaded app and click on the .apk file. You'll see a warning message but don't worry you can go ahead and continue. On the next screen, you can click on "install".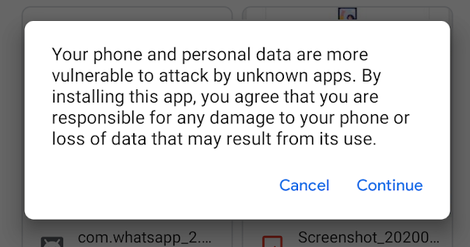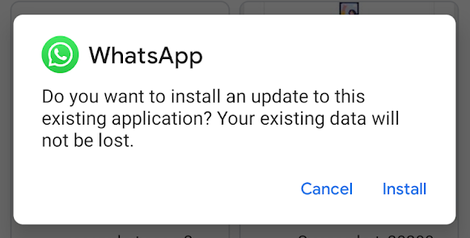 Once the app is installed, open the app and go to settings, tap on chats and you'll find a new sub-menu "Themes". Once you click on this you'll see multiple options that you can choose from. From here just select the "Dark" option and you're done.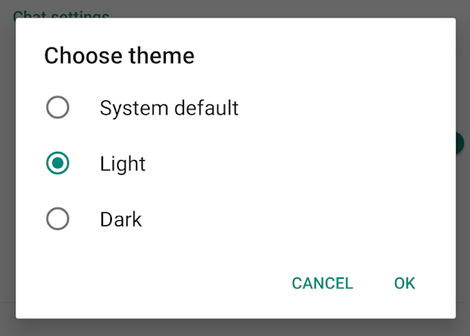 The Dark Mode of WhatsApp looks gorgeous and we believe you'll love it too, but other than having an amazing look, it will also save a lot of battery if you have a phone that has LED display since the dark pixels are shown only when the LED's are off, that results in low battery consumption.