Facebook ads are one of the most used digital marketing techniques mostly used to promote one's business. But running Ads in the Facebook is not everyone's cup of tea. The Facebook has tons of guidelines, terms, and conditions to publish an Ad. Remember read all of them while signing up for Facebook Ad Account, otherwise small mistakes can cause disapproval of your ad copy.
You really worked hard on the content, on infographics, targeted on the audience exactly on your preference, and send it to the review, it is not the good feeling once you see the notification that your ad has not approved and been rejected.  Then your whole mind gets disturbed only because you have invested your time and effort in such high hopes. what you got, at last, is the notification that says"your ad has not been approved". I know this might have happened to everyone out there, who are running Facebook ads at least once.
Sometimes it happens like after you send for the reviewing process, it approves initially but later sometime like after 24 hours or 48 hours it says rejected. Also, sometimes the scenario would be like it always says that your review is pending even if have sent it ages ago.  Running Facebook ads aren't at all easy!
WHY DOES FACEBOOK DOESN'T APPROVE FEW ADS?
In Simple words, If someone violates Facebook Ad policies they will not approve those ads. Here are some common policies due to which your ads may get disapproved.
Facebook doesn't approve the prohibited content that is illegal. The illegal content might vary according to the specific location. So give your specific location.

"Adult content" is also one that is under their policies. If your targeted audience is at the age group under 18, then there is a strong reason of not being approved.

Anything that involves gambling and lotteries is also not allowed. This might also are legal in some countries and illegal in some other.

The ads that seem like that re encouraging alcohol and tobacco consumptions, drug-related are also not permitted.

The images or video ads that contain any kind of disturbing stuff are also disapproved.

The ad that encourages terrorisms and anti-nationalism or any violent content is prohibited.

Advertising false information that is not related or promotion of spyware and malware are also not allowed.
These are their policies, the ads that are related to any of the above policies are obviously disapproved.
HOW TO GET FACEBOOK AD APPROVAL?
Let us have a look at the rules of the Facebook approval that gives approval of your Facebook ad.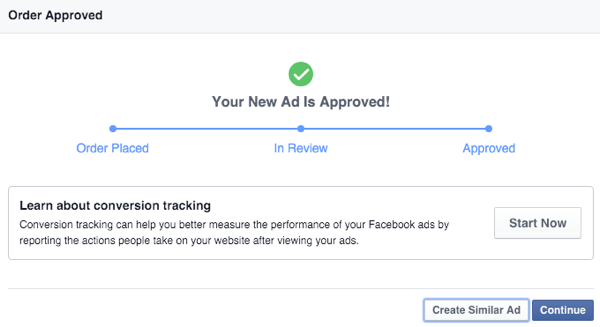 Facebook is not something that is used only by a set of people with same preferences, but people with different mindsets and preferences. And their newsfeed is exactly according to the one's preferences. So your Facebook Ad and must be in such a way that likely fits in every user newsfeed. So, find out what's suitable for your audience and it must come under Facebook Ad policies. Here are few tips.
Read Facebook Ad policies and create an ad that does not violate the Facebook policies.

The ads which show a play button of a video but when the user someone actually tries to play it, that takes them to your website. Do not try to deceive the users. Don't use this silly trick that fools the person another side.

Creative content, special effects, and graphics, captivating looks of your ad is one that gives you a lot of appreciation from your viewers through the view, likes, and shares.

The ad must replicate your thoughts, opinions, motto of what you really want to reach the audience and they understand you.

No content that infringes the violates rights that include copyrights, trademarks, privacy, to be precise don't use other brand's logos or slogans as yours.

Images that contain text that is greater than 20% will be rejected. So, use the images less than 20% text. But the ads with lots of text are not rejected but the cost of the ad would be more than an actual one.
Even after following all the rules and regulations, few problems the marketers face is the time taken by Facebook to review the ad?
Usually, Facebook takes 24 hours to review an ad but under few circumstances, it might even take longer.
The other thing to know about "who actually does the reviewing?"
It might be done manually or automatically by the programmed system. It can also be reviewed twice based on the condition.
If you really are interested in running Facebook ads, then you must have the knowledge of all the policies of the Facebook and what types of ads are rejected? what types of ads are approved? As there are millions of active users of the Facebook, like you many of them would be advertising on the Facebook. Now, you could only count on how many new advertisers will be posting on new ads daily. In these many ads, it is not at all possible for the Facebook to accept all the ads, if the facebook accepts every other ad without reviewing, the facebook can't risk on ruining their reputation right? so it keeps on rejecting a few ads that are inappropriate. But in the other approved ads, your's can be there too only when your ad is according to the Facebook's policies.